Sedation Dentist – Bergenfield, NJ
Relaxing Dental Visits with Our Sedation Dentist
If you're anxious about your upcoming visit to Washington Dental Associates, let our sedation dentist talk to you about the sedation dentistry options we offer. With this popular and effective service, we can help patients overcome their dental problems without any crippling worries or fears. Because our patients have different needs, we offer multiple sedation options and will gladly discuss them during consultations at our office in Bergenfield, NJ.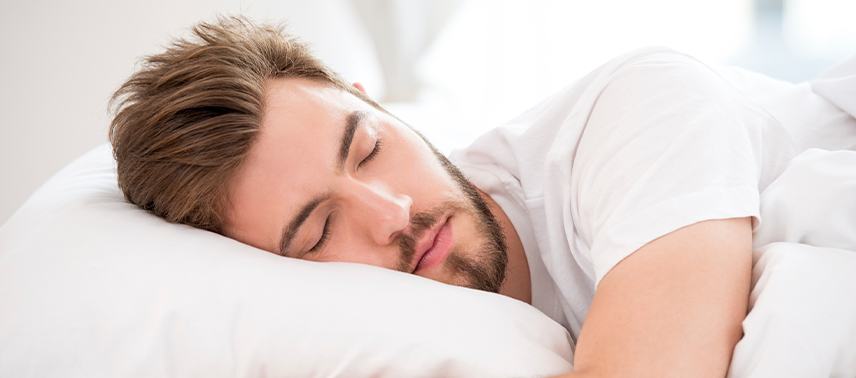 Why Choose Washington Dental Associates for Sedation Dentistry?
Compassionate & Experienced Team of Dentists
Children & Adults Welcome
Comfortable, Family-Friendly Practice Atmosphere
The Benefits of Sedation Dentistry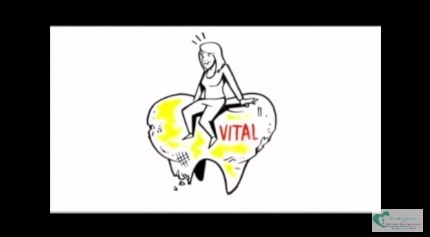 "Sedation Sleep Dentist"
If you've avoided important care because of dental anxiety in the past, sedation dentistry can help you calm those feelings and have a more relaxing and pleasant experience. It's also a good service for patients who want to get more work completed in a single visit, as well as those with sensitive gag reflexes and those who don't respond to local anesthesia.
Nitrous Oxide Sedation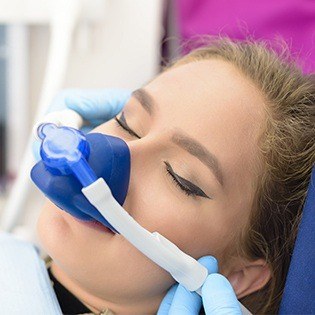 Nitrous oxide in Bergenfield is a mild form of dental sedation that's often referred to by a funnier name – laughing gas! The gas is administered through a mask that fits over the nose and stays in place throughout the treatment process. After a few minutes of breathing it in, the patient should feel calmer and more content while remaining awake. One of the biggest benefits of choosing nitrous oxide is that the effects wear off within minutes after your treatment is over – no downtime required! Plus, it's safe for children and adults alike.
Who Is A Good Candidate for Nitrous Oxide?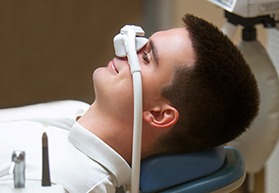 If you are curious about being a good candidate for nitrous oxide, it's important that you meet with your sedation dentist in Bergenfield first. During an initial consultation, we will discuss your health and medical history to determine if there might be any reason it is unsafe to receive nitrous oxide. In most cases, you should be perfectly fine to undergo treatment, especially if you:
Have a sensitive gag reflex
Have trouble getting numb
Have mild or moderate dental anxiety
Have had a traumatic dental experience
Have difficulty remaining comfortable in the dentist's chair
Have tooth sensitivity
Have a fear of needles
How Does Nitrous Oxide Work?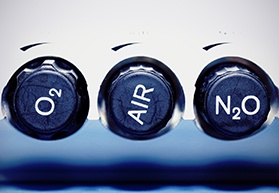 The process of receiving nitrous oxide is quite simple. When arriving for your appointment, our team will place a nasal mask over your nose and instruct you to inhale. Once the mixture of nitrous oxide and oxygen is turned on, you will begin to feel more at ease and comfortable. Within minutes, you may begin to feel somewhat sleepy, but you will not be fully sedated. You will remain aware enough to respond to our team's cues throughout your appointment.
We will closely monitor your sedation, adjusting the levels as needed. Once the procedure is complete, we will turn off the gas and remove the mask. In no time at all, the effects will fully dissipate, allowing you to leave feeling refreshed with better oral health.
Aftercare for Nitrous Oxide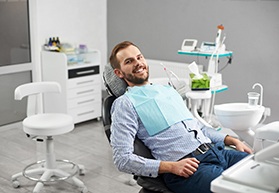 Nitrous oxide is considered the mildest form of sedation. As a result, there are no serious side effects that you must be concerned about. In fact, as soon as the mask is removed, you should notice a dramatic difference in how you feel within minutes. Because there are usually no ill side effects with this type of treatment, you should be able to resume normal activity immediately following your appointment. Whether it is returning to work or school, you can feel confident and comfortable after receiving nitrous oxide sedation.
IV Sedation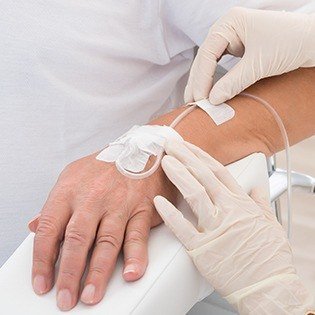 If you're in need of a stronger form of dental sedation for your upcoming procedure, you may want to consider IV sedation. The medication will be administered intravenously, and within minutes, you should enter a deep state of relaxation while technically remaining conscious enough to respond to questions from our team. We will be closely monitoring your vital signs throughout the appointment to ensure your total comfort and safety. Many patients don't even remember their experience after leaving the practice; just remember that you will need a trusted escort to take you home and stay with you until the effects wear off.
About Dr. Jonathan Mendia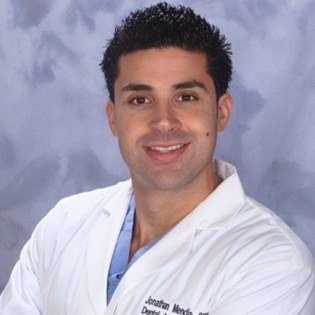 Dr. Mendia, our anesthesiologist, is Board Certified and has his Doctor of Dental Medicine from the University of Pittsburgh School of Medicine. He also completed a two-year postdoctoral residency with the school in conjunction with the University of Pittsburgh Medical Center (UPMC). His residency allowed him to complete more than 1,200 cases of hospital-based general anesthesia in the areas of dentistry, general surgery, otolaryngology surgery, and obstetrics. With his years of experiencing and training, he's more than qualified to provide patients of all kinds with safe, soothing sedation.
After Your Appointment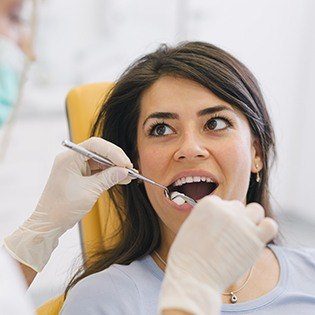 You may feel a little sleepy following your procedure. We'll monitor your condition and keep you in our office until you're ready to go home. For safety reasons, you should have a friend or family member there to drive you. You'll be ready to return to your normal routine by the next day.
Learn more about sedation dentistry by visiting our office in Bergenfield, NJ. We're happy to offer sedation dentistry to our patients from Bergenfield, Dumont, New Milford, Teaneck, Cresskill, Tenafly, and all nearby communities.
Sedation Dentistry FAQs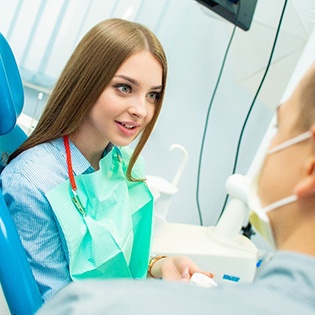 Now that you know about the different types of sedation dentistry we offer at Washington Dental Associates, you may feel more comfortable with the idea the next time you visit. However, it's not uncommon to still have questions about its use and expectations after your treatment. This is why we've compiled the answers to some of the most frequently asked questions below. Feel free to review the information and contact us with any additional inquiries. We'll be happy to provide additional clarification and details to help you feel 100% confident in your decision to use sedation dentistry in Bergenfield.
Is sedation dentistry safe?
Sedation dentistry is a safe option for patients who possess no serious overall health problems. Nitrous oxide is considered the mildest form and is one of the safest methods of sedation for most patients. But before you commit to receiving sedation, you can count on a member of our team to discuss your medical history and current medications, as this can pose the potential for negative interactions. When undergoing sedation dentistry, we will closely monitor your vitals (i.e., blood pressure, oxygen, heart rate) throughout your procedure to ensure you stay safe.
Is sedation dentistry safe while pregnant?
It is true that the medications used in dental sedation can transfer from the mother to the fetus through the placenta, which is why it's best to avoid dental treatment that requires sedation during the first trimester, as it can potentially cause developmental problems. If used in the third trimester, it can lead to premature labor. This is why it's advised that pregnant women either wait until after the baby arrives or undergo any type of dental procedure during the second trimester. Should you require sedation while pregnant, your dentist will likely recommend the lowest possible dosage but enough to make sure you're comfortable.
What are the risks of sedation dentistry?
Although it is a safe option for most patients, it can pose potential risks. If you have obstructive sleep apnea (OSA) or take certain medications, sedation may cause serious complications. Also, it's important to remember that everyone reacts differently, so don't assume just because someone else had a negative reaction that you will, too. The most common side effects of sedation dentistry include headache, nausea, and grogginess.
Is sedation dentistry worth it?
Yes, sedation dentistry is most certainly worth it, especially if you suffer from mild, moderate, or extreme dental anxiety. It is also helpful if you require complex dental work that involves multiple procedures to be completed during one appointment. Although it can be troublesome considering the cost, it is far better to talk to our dental team about ways you can afford it and get the care you need now instead of waiting until the problem worsens. By choosing to receive sedation dentistry now, you can actually save a lot of money in the long run.
Does dental sedation make you tell secrets?
While this might be funny to think about, the truth is that no, sedation dentistry does not cause you to divulge your deepest, darkest secrets. It is not a truth serum. If you do accidentally say something while under sedation, you can trust that your dentist and dental team will keep this information to themselves, as confidentiality and trust are extremely important to us at Washington Dental Associates.