Porcelain Veneers – Bergenfield, NJ
From Average to Outstanding in Just a Few Steps
Many people desire a brighter, cleaner, and more attractive smile but have chipped, stained, discolored, unevenly spaced, or even slightly crooked front teeth. Often, porcelain veneers or laminates can provide these people with a completely new-looking smile in just a few simple appointments. If this sounds like you, we will be glad to help evaluate your specific situation, listen to the exact changes you have in mind, and help you visualize your end results. This may involve a diagnostic 'wax up,' reviewing photos of similar case outcomes, or using a computer enhancement program to provide you with several options prior to performing the actual procedure.
If you're ready to get started, call to schedule a cosmetic dentistry consultation with out dedicated team of professionals at Washington Dental Associates in Bergenfield. We'll examine your smile, design a porcelain veneer plan, and help you to create the flawless smile you deserve to look and feel your very best.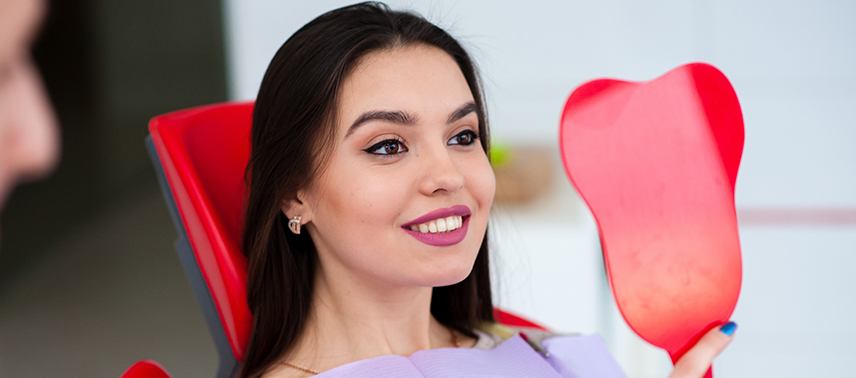 Why Choose Washington Dental Associates for Porcelain Veneers?
Custom Smile Makeover Plans
Team of Accomplished Dentists & Specialists
Evenings & Saturday Appointments Available
Benefits of Choosing Porcelain Veneers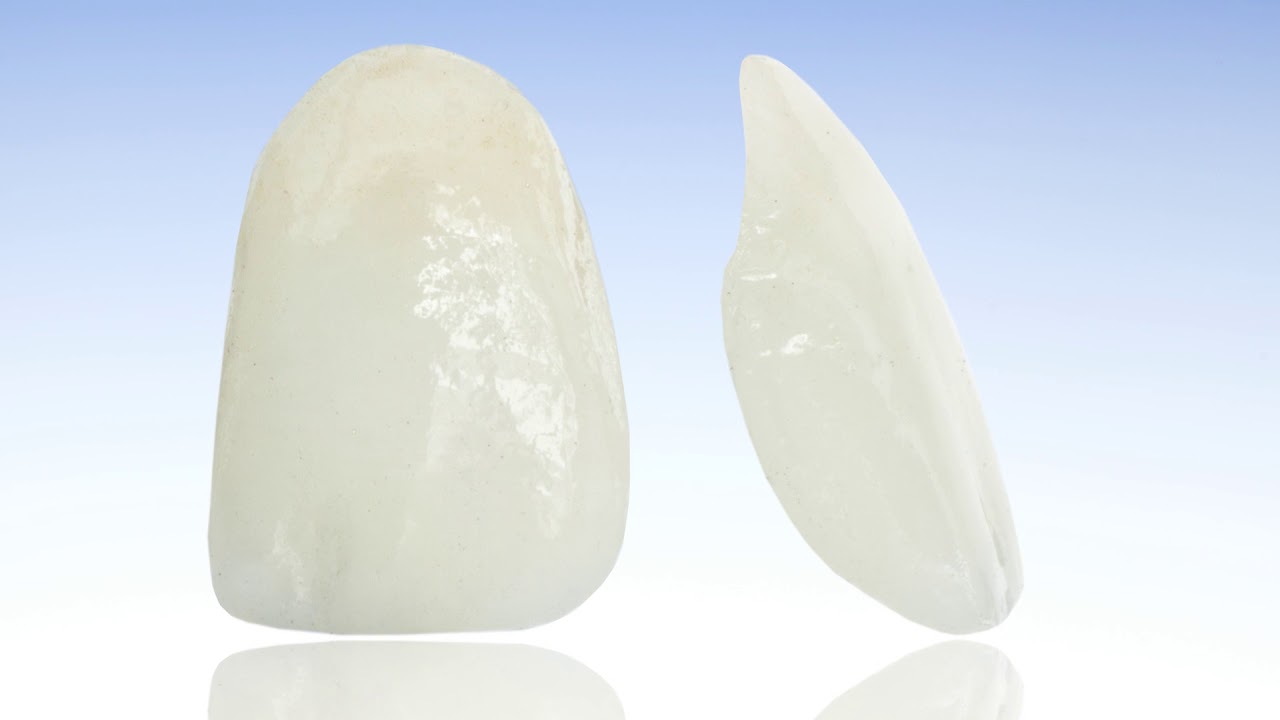 What Are Veneers?"
No cosmetic dentistry treatment is right for every patient, but if you do choose to enhance your smile with porcelain veneers, you can expect a number of benefits, including:
Your smile is completely transformed in only two visits.
You can avoid more advanced cosmetic, restorative, and orthodontic procedures that can be uncomfortable or invasive.
Stain-resistant porcelain materials means you can enjoy darkly colored foods and drinks in moderation without worrying about discoloring your veneers.
What Kinds of Problems can Porcelain Veneers Fix?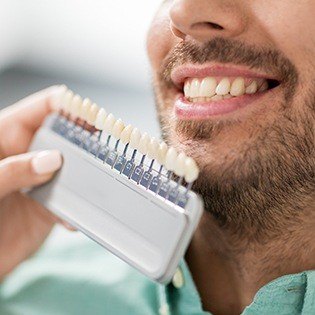 A number of cosmetic flaws can be corrected using porcelain veneers, including:
Whitening smiles when traditional teeth whitening solutions aren't effective
Correcting a number of minor flaws like chips and cracks all at once
Closing gaps between teeth or correcting the appearance of mildly misaligned teeth
The Porcelain Veneers Procedure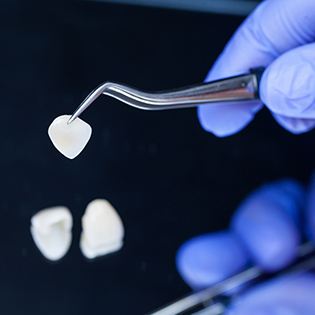 Most patients complete their porcelain veneer placement in just two treatment visits. During the first appointment, we need to prepare teeth by removing a small amount of surface tooth enamel. This allows your veneer to fit into your existing smile without sticking out. Once teeth are prepared, we capture impressions that will be used by our lab to craft custom veneers. Then, we place a temporary porcelain veneer to protect your teeth until the custom restorations are completed. When we receive the final restoration from our lab, you'll return for your second appointment. We will remove your temporary and place the flawless, custom porcelain veneer.
Caring for Your Veneers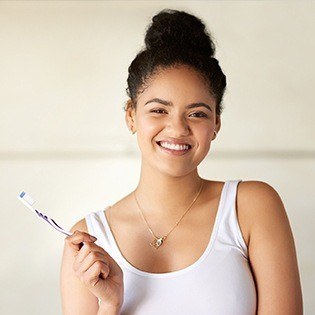 Fortunately, most veneers can be applied in one or two simple appointments. Afterwards, you'll just need to clean and floss your new smile daily, visit us regularly for professional care and maintenance, and consider wearing a nightguard to prevent any accidental teeth grinding/clenching you sleep. We may also recommend making some changes to your oral hygiene products. For instance, you may need to use a softer toothbrush and waxed floss to avoid excessive wear or tugging around the edges of your veneers.