Dentures – Bergenfield, NJ
Your New Dentures Can Help You Look Years Younger
Do you need to replace multiple missing teeth or a full row of teeth? Based on Dr. LaCap's and Dr. Tong's years of experience creating dentures, you can be confident that you'll receive exceptional care with results that look natural and beautiful.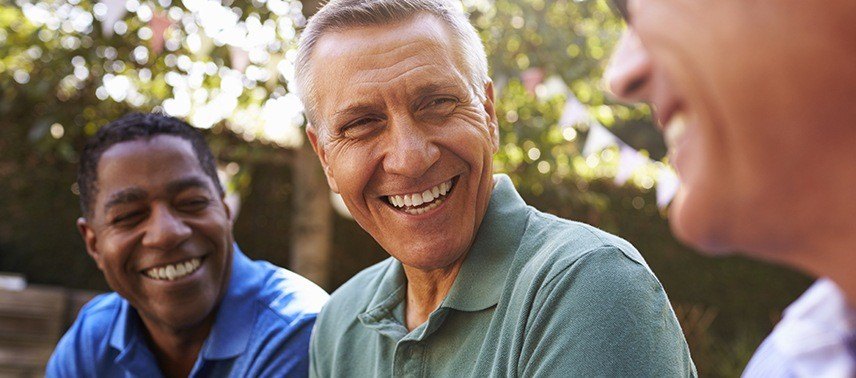 Why Choose Washington Dental Associates for Full & Partial Dentures?
Implant-Retained Dentures Available
Not Satisfied? Get Your Money Back
Decades of Trusted Clinical Expertise
The Difference Between Partial and Full Dentures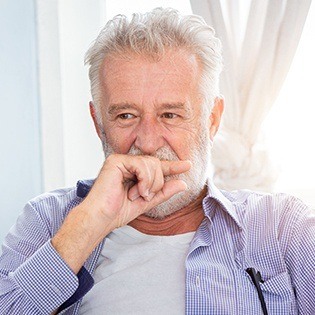 A partial denture features multiple missing teeth on a gum colored base, and unlike a bridge—which is fixed in place—a partial can be easily removed for cleaning and comfort. A full denture, meanwhile, replaces a full row of top or bottom teeth. They can be closed or open palate and are often held in place with a simple adhesive cream.
Problems with Ill-Fitting or Bad Dentures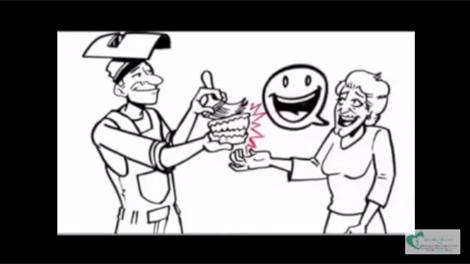 "Are You Suffering from Bad Dentures?"
Many older patients may wonder why it's so important to have a fully custom denture, but ill-fitting prosthetics can negatively impact your life in various ways. They can make it difficult to speak without clicking and clacking sounds, prevent you from eating favorite foods, and even send you running from the camera when someone wants to take a photo. If you're tired of these chronic concerns and ready for a change, our doctors would love to help.
We Guarantee Your Satisfaction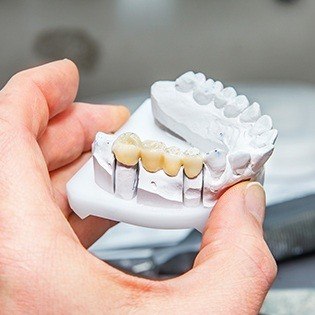 We want to be your dentists and we are willing to give away free and discounted dental care just so you can get to know us and give us a try. We know that 9 out of 10 patients like you who visit our office will be so delighted with the dental care that they become patients for life –like Lauren Severiano! She said:
"Dr. LaCap is so knowledgeable about what she's doing. She makes you feel really comfortable as the process goes along. She's the type of person who explains everything that is happening. Obviously, I don't have a dental background, so Dr. LaCap really wants instill her knowledge into you and she's just so friendly."
-Lauren Severaino, Patient
Implant-Supported Alternatives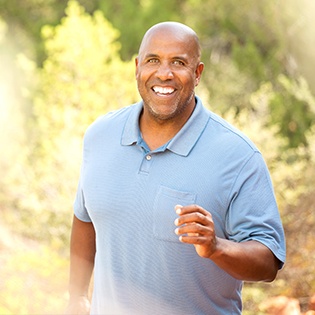 For patients who want something other than a traditional denture, we also offer dental implants and mini dental implants. These options can help patients achieve more natural and lifelike results because they have a structure that mimics the natural design of our teeth. If this is an option you want to consider, let us complete a consultation. We'll assess the health and strength of your jaw to determine if implants are right for you. If they're not, we're happy to discuss alternative solutions.
Learn More About Dental Implants
Schedule A Complimentary Denture Consultation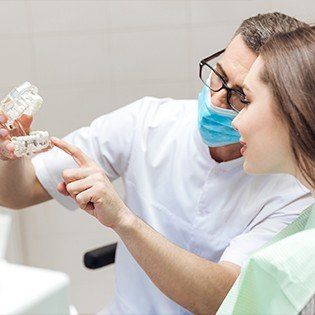 Remember: To restore your smile with a partial or full denture,call us today to schedule your FREE Get Acquainted Denture Consultation at Washington Dental Associates. We're happy to offer restorative care to our patients in Bergenfield, Dumont, New Milford, Teaneck, Cresskill, Tenafly, and other locations in New Jersey.