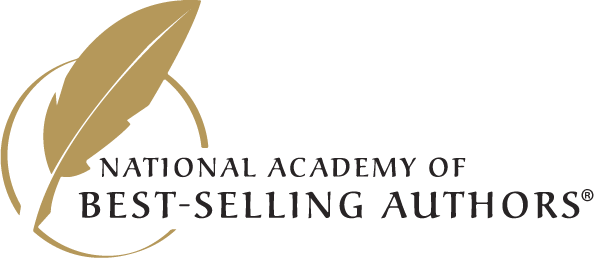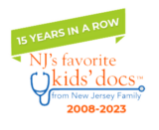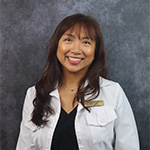 Our Team of Dentists
We Truly Care
& It Shows
From the very start of their respective careers, Dr. LaCap and Dr. Tong have demonstrated a genuine passion and clinical talent for improving teeth. Not only did they attend one of the most competitive dental programs in the United States, but they both graduated in the top 10% of their class as well! Today, they've partnered with Dr. Muñoz to offer nearby families a dedicated oral healthcare home that can help everyone achieve a true lifetime of healthy, happy smiles, whether it's time for your biannual checkup, you're interested in dental implants , or you need an emergency dentist in your area.
Meet Your Dentists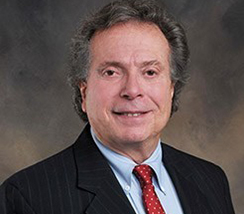 Dental Specialists on Staff
No Case is Too Large
At Washington Dental Associates, we strongly believe in providing an extensive menu of different services near you that keeps any time-consuming trips to outside offices to an absolute minimum – that's why you can find the specialists right here instead! With an endodontist, an orthodontist, and a TMJ specialist on-staff, our team can address even the most complex dental situations with ease and convenience – and without sacrificing the quality your family deserves in the process.
Meet Our Specialists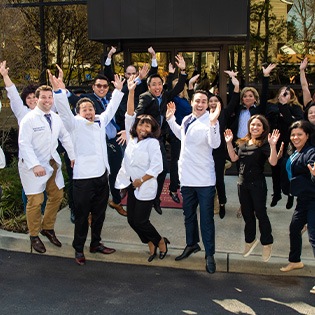 Meet The Rest of Your Smile Team
We Go Above And Beyond For Our Patients
Whether they're welcoming you in at the front desk or helping you get comfortably settled into a treatment chair, our smile team members are always willing to go the extra mile to see patients smile brighter! They keep appointments running very smoothly, answering questions as they arise and addressing any concerns to the best of their abilities as well. Our doctors in your area are proud to have their ongoing support, and they can't wait to get to know you and your loved ones soon.
Meet Our Team
Dental Treatments for Every Age
How Can We Help You Smile Today?
Here in Bergenfield, our dental team is 100% committed to accommodating your entire family, which is why we offer block scheduling in addition to an expansive variety of general and specialty services alike. Has it been more than six months since you and your child's last dental checkup? Is a loved one experiencing a broken tooth or severe mouth pain? Are you interested in transforming your smile's appearance for the better with cosmetic dentistry ? Would you like to discreetly straighten your smile with Invisalign ? Whatever goals or concerns you have, we're happy to help!
Explore All Our Dental Services
Dental Patient Testimonials
Dental Insurance & Financing
Smiles Savings Club:
IT'S NOT INSURANCE, IT'S BETTER!
It's dentistry made easy. No more worrying about copays, deductibles or unexpected out of pocket expenses. Our Smiles Savings Club is a dental savings plan available at participating dental offices that makes quality dentistry more affordable for individuals and families.

No Waiting Period. Immediate Treatment, No benefit limitations.
Our mission at Washington Dental Associates is to help you afford the dental care you and your family need – from essential preventive care to smile-restoring dentures – whether you have insurance or not. . No cap on services, no waiting periods, no exclusions and no limit. Washington Dental Associates offers high-quality dental care…with savings to make you smile! With savings on dental care, you gain peace of mind knowing your whole family's dental needs are being taken care of – without breaking your budget.
DISCLAIMER
Smiles Savings Club is not insurance and it is not a discount dental plan.
Learn More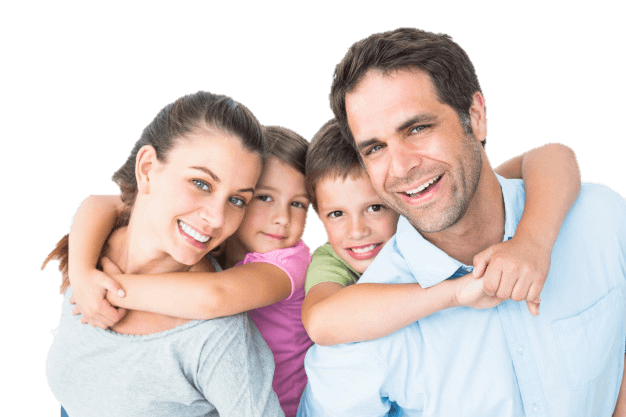 We Love Bergenfield
Giving Back & Getting Involved
Our dental team near New Milford loves inspiring new reasons to smile in not only our patients, but neighbors from all over Bergenfield too! Community involvement is important to us, and you can often find us participating in local events, donating to charities, and offering FREE dental care to populations in need like veterans.
Get Involved with Us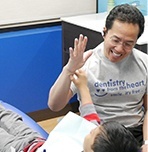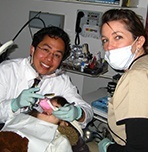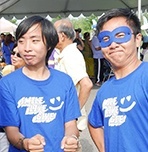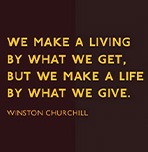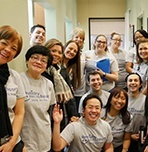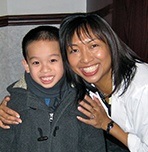 Finding Our Dental Office Near You
We'll See You Soon!
From routine checkups and smile-perfecting veneers to calming sedation dentistry , our team at Washington Dental Associates does it all! Our dental office is located at 19 Legion Drive in Bergenfield, NJ. You'll find us near Sierra Madre Food Mart, Red Robbin, and Claws & Paws. While we are in Bergenfield, we are proud to welcome patients from all over, including those looking for a dental office near New Milford . If you have any trouble finding us, don't hesitate to contact us!
Frequently Asked Questions
At Washington Dental Associates, we want our patients near Dumont to feel well-informed about everything related to their oral health. Furthermore, we want to be a reliable, compassionate, and safe place to turn with any questions you have pertaining to your smile – from how to maintain it to learning more about the cost of a certain treatment. Although you're always welcome to get in touch with our team directly, you can read on to learn more as well.
How do I get emergency dental care?
Remember, hospitals rarely have dentists on staff. So, you shouldn't head to the ER unless you're experiencing potentially life-threatening symptoms, like uncontrollable bleeding, difficulty swallowing, or trouble breathing. If that's not the case, then you should call us right away. That way, one of our knowledgeable team members can guide you through what to do until you arrive at our office for treatment from one of our skilled emergency dentists in Bergenfield.
How many dentists are in Bergenfield?
According to Google, the population in Bergenfield was 28,321 in 2020. Since there is typically only one dentist for every 2,000 people, that means there are roughly 14 dentists in the area. Naturally, that doesn't mean all 14 providers are a great fit for you or your loved ones. Other factors need to be taken into account, including dental insurance, the treatment you're interested in, and how comfortable you feel with the dental team. If you want to learn more about why patients choose us, you can click here !
How much does a dental checkup & cleaning cost in Bergenfield?
If you would like an estimate of the cost of your care, we recommend giving our team a call. That way, we can provide you with an accurate number instead of a general price range. Of course, if a general price range is what you're looking for, then it may be helpful to know that the average cost of a checkup and cleaning in the U.S. is between $200 and $350.
How can I find a female dentist?
One of the easiest ways to find a female dentist is by searching Google for "female dentist near me." However, there are also other ways to find one, like asking your friends, family, and coworkers for their recommendations.
At Washington Dental Associates, we're proud to have two highly trained, dedicated, passionate, and talented female dentists, Dr. Mariliza LaCap and Dr. Liana Penafiel!