Root Canal Therapy – Bergenfield, NJ
Save Your Tooth with a Root Canal
Do you have an abscessed tooth? Our team at Washington Dental Associates can stop your pain and save your tooth with a root canal in Bergenfield. We offer root canal therapy using some of today's best tools and techniques. With the care you receive from our Bergenfield, NJ office, you can look forward to better oral health and overall wellbeing.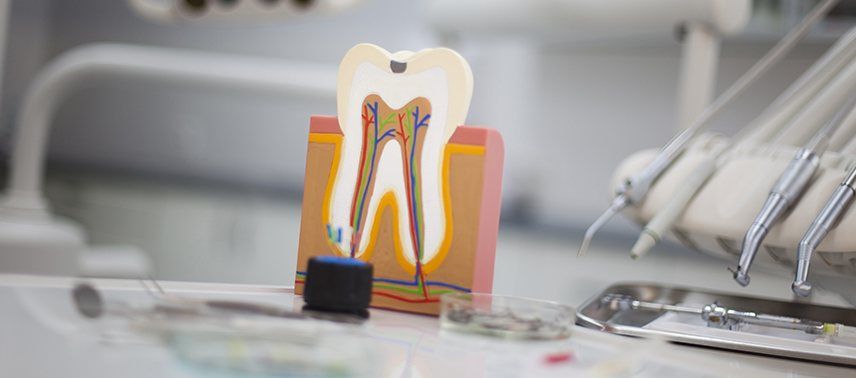 Why Choose Washington Dental Associates for Root Canal Therapy?
Same-Day Emergency Dentistry Available
Relaxing Sedation Dentistry
In-Office Endodontist
What is Root Canal Therapy?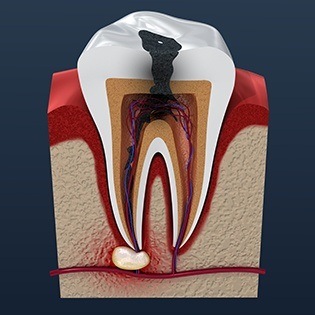 The goal of root canal therapy is to remove all signs of infection from a severely damaged or decayed tooth. During your procedure, our endodontist removes the pulp, soft connective tissue, and the nerves from your tooth, replacing them with a safe, biocompatible substance known as gutta-percha. Then, in the last stage of your procedure, we attach a custom-made dental crown. Your new crown restores your tooth's strength and appearance.
How Do I Know If I Need Root Canal Therapy?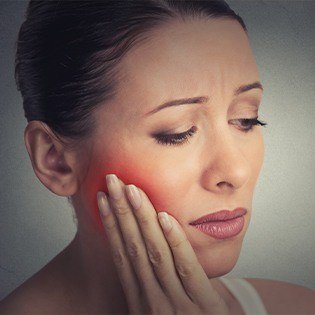 Although root canals are among the top endodontic procedures performed, they are only recommended when there are no other viable treatments to save your tooth from an extraction. Not all damaged or decayed teeth require one; however, there are some obvious signs that a root canal in Bergenfield might be in your future, such as:
Lingering sensitivity to hot or cold foods and drinks.
Darkening of the tooth.
Severe or gradual toothache.
Pain when placing pressure on the tooth.
A pimple-like bump appearing on the gum near the tooth.
How Does Root Canal Therapy Work?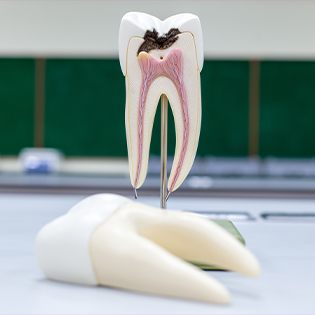 Your teeth are composed of three layers. The outer hard layer that you see is the enamel. It protects the inner layers of your tooth. Underneath it is the dentin, which contains tiny tubes connecting to the inner layer called the pulp. The pulp is the nerve center for your tooth. Although it is necessary while your tooth is still forming, it can survive without it after it has fully developed.
When a break or decay extends past the enamel and the dentin, it can cause the pulp to become infected. If the infection is not removed, your tooth will die. Not to mention, the infection can spread to surrounding tissues.
Although you may be hesitant to undergo the treatment because it has a bad reputation, you have nothing to fear. We use the latest advancements in dentistry for a pain-free process.
After your initial consultation, you are scheduled for your procedure. Now, the entire process can be completed in just one day using innovative technology. To begin the treatment, special dental tools remove the areas of damage and decay. We extract the pulp before sterilizing your tooth. Gutta-percha is placed into the tooth to seal out bacteria.
Custom Restorative Solutions with CEREC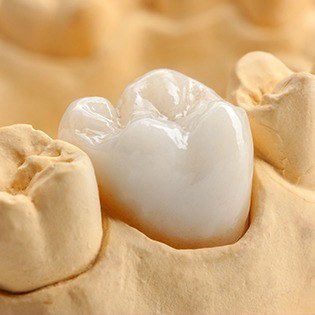 Now that your tooth's health is restored, it is time to reinstate its function and appearance. A digital impression of your tooth is taken, which provides highly detailed images to create your custom-made crown. The images are sent to CAD/CAM software where we set the specifics for your tooth, such as the size, shape, and color.
The information is sent to our in-office CEREC milling machine. The machine cuts your restoration from a single block of all-ceramic material. In about 1 hour, it is ready to be bonded to your tooth. There is no need for a temporary crown or a second appointment. You walk out of our office with your oral health restored and a restoration that looks like a natural tooth.
Save Your Tooth Today!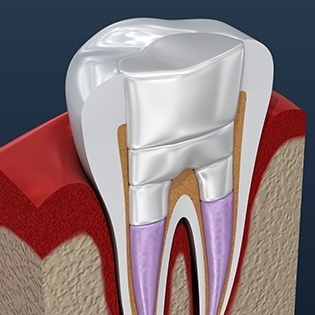 Would you like to learn more about treating an infected tooth with a root canal? Contact our office today to schedule your consultation. We look forward to saving your smile.