Root Canal Therapy – Bergenfield, NJ
Save Your Tooth with a Root Canal
Do you have an abscessed tooth? Our team at Washington Dental Associates can stop your pain and save your tooth with a root canal in Bergenfield. We offer root canal therapy using some of today's best tools and techniques. With the care you receive from our Bergenfield, NJ office, you can look forward to better oral health and overall wellbeing.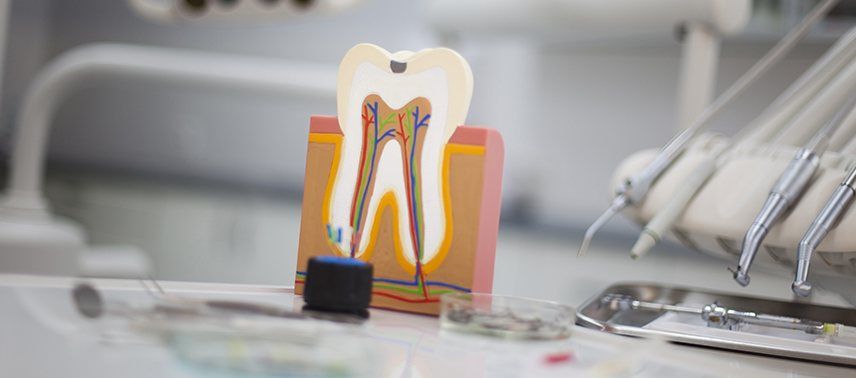 Why Choose Washington Dental Associates for Root Canal Therapy?
Same-Day Emergency Dentistry Available
Relaxing Sedation Dentistry
In-Office Endodontist
What is Root Canal Therapy?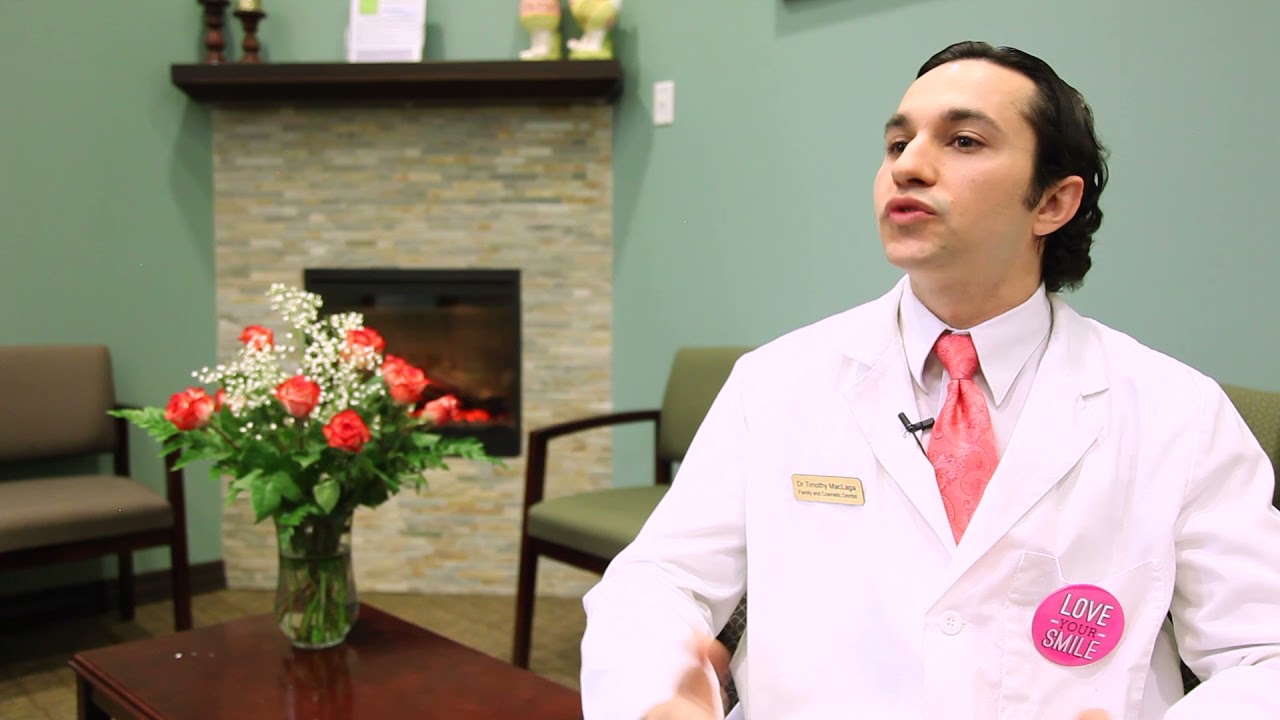 The goal of root canal therapy is to remove all signs of infection from a severely damaged or decayed tooth. During your procedure, our endodontist removes the pulp, soft connective tissue, and the nerves from your tooth, replacing them with a safe, biocompatible substance known as gutta-percha. Then, in the last stage of your procedure, we attach a custom-made dental crown. Your new crown restores your tooth's strength and appearance.
How Do I Know If I Need Root Canal Therapy?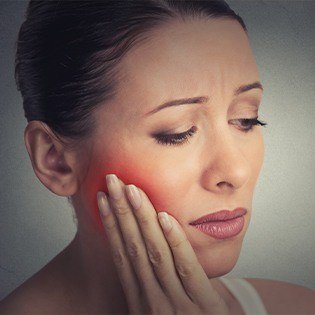 Although root canals are among the top endodontic procedures performed, they are only recommended when there are no other viable treatments to save your tooth from an extraction. Not all damaged or decayed teeth require one; however, there are some obvious signs that a root canal in Bergenfield might be in your future, such as:
Lingering sensitivity to hot or cold foods and drinks.
Darkening of the tooth.
Severe or gradual toothache.
Pain when placing pressure on the tooth.
A pimple-like bump appearing on the gum near the tooth.
How Does Root Canal Therapy Work?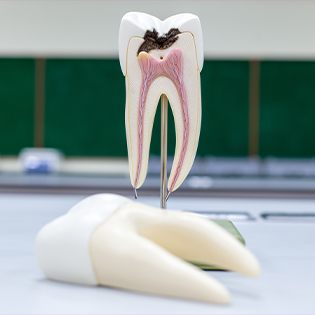 Your teeth are composed of three layers. The outer hard layer that you see is the enamel. It protects the inner layers of your tooth. Underneath it is the dentin, which contains tiny tubes connecting to the inner layer called the pulp. The pulp is the nerve center for your tooth. Although it is necessary while your tooth is still forming, it can survive without it after it has fully developed.
When a break or decay extends past the enamel and the dentin, it can cause the pulp to become infected. If the infection is not removed, your tooth will die. Not to mention, the infection can spread to surrounding tissues.
Although you may be hesitant to undergo the treatment because it has a bad reputation, you have nothing to fear. We use the latest advancements in dentistry for a pain-free process.
After your initial consultation, you are scheduled for your procedure. Now, the entire process can be completed in just one day using innovative technology. To begin the treatment, special dental tools remove the areas of damage and decay. We extract the pulp before sterilizing your tooth. Gutta-percha is placed into the tooth to seal out bacteria.
Custom Restorative Solutions with CEREC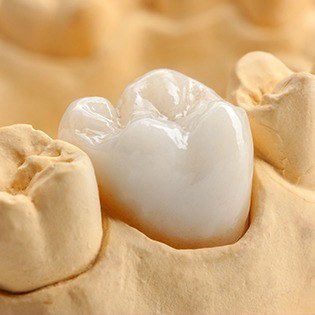 Now that your tooth's health is restored, it is time to reinstate its function and appearance. A digital impression of your tooth is taken, which provides highly detailed images to create your custom-made crown. The images are sent to CAD/CAM software where we set the specifics for your tooth, such as the size, shape, and color.
The information is sent to our in-office CEREC milling machine. The machine cuts your restoration from a single block of all-ceramic material. In about 1 hour, it is ready to be bonded to your tooth. There is no need for a temporary crown or a second appointment. You walk out of our office with your oral health restored and a restoration that looks like a natural tooth.
Understanding the Cost of Root Canals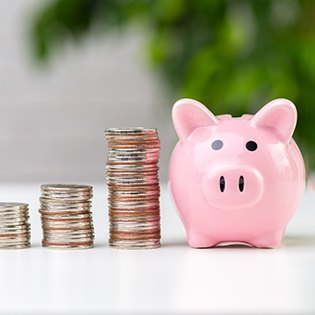 When it comes to how much your root canal will cost, there are several different factors that will be playing a role. To get a specific estimate of how much your treatment will be, schedule an appointment with us. We'd be happy to talk with you about your financial options. In the meantime, here are some things for you to take into consideration.
Factors That Can Affect Root Canal Cost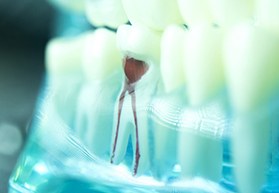 It is very difficult to determine the exact cost of root canal therapy until we've had the opportunity to take a look at your smile. Here are some of the factors that can influence the price:
Location of Tooth: Root canals tend to cost more for molars than front teeth because they have more roots.
Difficulty: The more challenging the root canal, the more it will cost.
Additional Services: If you need another service, like a dental crown, this will contribute to the cost.
Is it Cheaper to Pull My Tooth?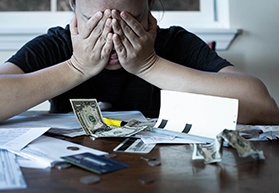 It is common for patients to want to skip the root canal process by having an extraction instead. Extractions tend to be more affordable upfront, but you need to consider the long-term costs as well. For instance, your bite could be negatively impacted as a result of the surrounding teeth shifting out of place. That would require additional treatments. To prevent this from occurring, it is often recommended that you replace the tooth with a dental implant or bridge.
Does Dental Insurance Cover Root Canals?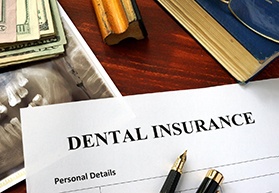 Root canal therapy is considered to be a major procedure, so you can usually expect approximately 50-80% of the cost to be covered after you have met your annual deductible. However, every plan is different, so it's important to confirm what's covered with your insurance provider. At Washington Dental Associates, we're happy to accept almost all dental insurances. If you have any questions regarding your coverage, don't hesitate to contact us.
Other Options for Making Root Canal Therapy Affordable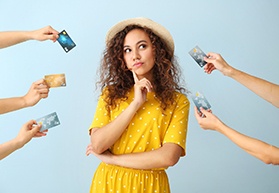 If you don't have dental insurance, this doesn't necessarily mean that you're out of luck. With our Smile Savings Club, you can save 20% on restorative services, including fillings, root canal therapy, and crowns. We also work with CareCredit – a third-party financing company that can split the cost of your treatment into manageable monthly installments with little to no interest. To learn more about your financial options, talk to one of our friendly team members.
If you think you may need a root canal, give us a call! We'd be happy to help you with the process.
Save Your Tooth Today!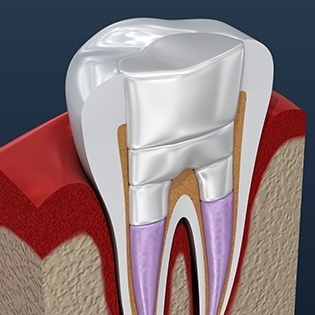 Would you like to learn more about treating an infected tooth with a root canal? Contact our office today to schedule your consultation. We look forward to saving your smile.
Root Canal FAQs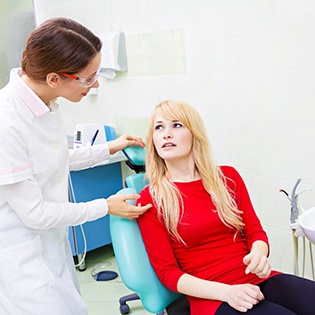 Are you preparing to undergo a root canal in Bergenfield? Do you want a dentist who can safely treat your problem tooth and improve your oral health? Do you have any questions about the process, recovery, and whether insurance will cover the cost? The team at Washington Dental Associates wants to help you be fully prepared when you arrive for your procedure, which is why we've compiled some frequently asked questions about root canals. We invite you to review this information and contact us if you have any additional questions.
Why can't the tooth just be removed?
During your initial consultation with a member of our team, you will learn early on that the goal of every dental professional is to help patients keep their natural teeth as long as possible. Why? Because real teeth are much stronger than artificial ones. If your tooth is severely decayed or damaged as a result of a traumatic injury, we will do whatever we can to save it from extraction. Only in instances where we believe your oral health will be compromised will we opt to remove your tooth.
The only way to know for sure as to whether the tooth can be saved with root canal therapy is to allow us to examine your oral cavity and determine the severity of the problem.
What is the success rate for root canals?
Dentists have been performed root canals for decades. Thankfully, there have been enough advancements in dentistry that the procedure is now safer and more effective than ever. In fact, the success rate for root canals is around 95%. Not only do these oral surgeries eliminate decay and pain caused by infection, but they allow you to keep your regular tooth and avoid additional time and money spent on a replacement solution.
With the right method of care and maintenance, your root canal can prove effective for a lifetime.
Are there risks having a root canal?
When preparing to undergo oral surgery of any kind, there are risks involved. Even in situations where the success rate is high, as it is with root canals, there are instances when complications can occur. These can include:
Reinfection
Inadequate cleaning of canals
Breaking of the seal over time
A dental crown that does not keep bacteria and infection out
A crack in the tooth's root
The good news is should you experience any of the above-mentioned scenarios, your dentist may be able to perform an apicoectomy, which involves cleaning the tooth's root again in an attempt to decrease the likelihood of infection and inflammation.
What can I expect after a root canal?
Once your root canal is completed, you can expect to experience some tenderness and soreness in the following days. It is helpful to take an over-the-counter pain reliever and/or any prescribed medication as instructed. You will also need to consume soft foods and avoid chewing on the side of your mouth with the surgical site. This will minimize the chances of food particles entering the area and causing problems.
It is best to go over any post-recovery instructions with your dentist before surgery and make sure the individual escorting you to and from your appointment is well-versed on this information as well. By following these guidelines, you can expect a swift and successful recovery.
Meet Dr. Marsheh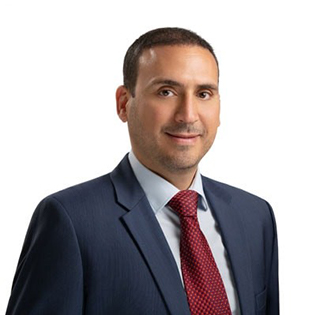 Dr. Firas Marsheh has spent several years practicing dentistry/endodontics on an international scale, providing treatment for patients living in areas without any adequate access to quality dental care. If you would like to learn more about him, click here.