Children's Dentist - Bergenfield, NJ
Caring for Your Little One's Smile for Life
At Washington Dental Associates, we're thrilled to offer family-friendly care that can help smiles at every stage of development thrive – including your youngest loved ones! Our doctors work hard to help children form positive relationships with dentistry from a young age, providing fun, personalized care that leaves them feeling ready to smile. We can even schedule block appointments for the whole family at once to save busy parents more time. Contact us today in Bergenfield if you're ready to schedule an appointment for your son or daughter.

Why Choose Washington Dental Associates for Children's Dentistry?
Gentle, Kid-Friendly Dentists With Decades of Experience
Saturday & Weekend Appointments
Calming Sedation Dentistry Available
Dental Sealants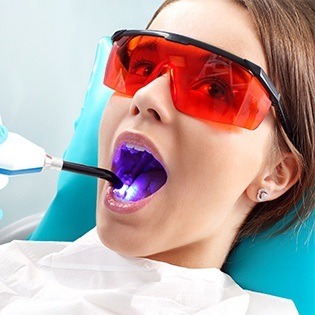 The hard-to-reach back teeth are the most likely spots for cavities to form, especially in younger patients who may not know how to brush them properly just yet. That's why our dentists are very likely to recommend dental sealants! This tough, plastic-based material is painted over the chewing surfaces so that it can form a tough barrier that blocks out food particles and dangerous bacteria. The application process is fast and painless, and they can provide valuable protection last for several years at a time!
Fluoride Treatments for Children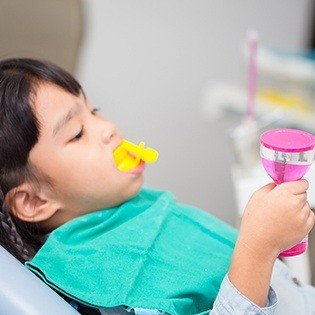 Exposure to fluoride can go a long way towards helping your child's smile grow up strong, which is why our dentists recommend using fluoridated oral hygiene products and drinking tap water on a regular basis. If our patients aren't getting enough of it, though, we may recommend additional applications here in our Bergenfield office for an added boost. This natural mineral helps remineralize damaged enamel and ward off cavities, especially in developing teeth.
Smile More Kidz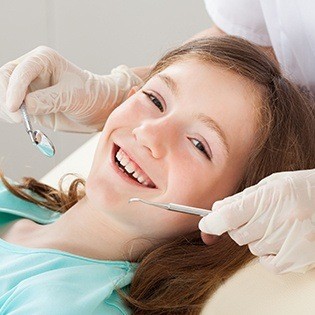 We love caring for growing smiles so much that we even have a dedicated website for the kid-friendly side of our practice: Smile More Kidz! Just follow the link below to learn much more about the various services we offer for children and helpful tips for protecting their one-of-a-kind smiles throughout these important early years. Any questions or concerns? Don't hesitate to contact us for more information. We hope to be your entire family's dedicated oral healthcare home!