Children's Dentist – Bergenfield, NJ
Caring for Your Little One's Smile for Life
At Washington Dental Associates, we're thrilled to offer family-friendly care that can help smiles at every stage of development thrive – including your youngest loved ones! Our doctors work hard to help children form positive relationships with dentistry from a young age, providing fun, personalized care that leaves them feeling ready to smile. We can even schedule block appointments for the whole family at once to save busy parents more time. Contact us today in Bergenfield if you're ready to schedule an appointment for your son or daughter.
Why Choose Washington Dental Associates for Children's Dentistry?
Certified Pediatric Dentist: Compassionate, trustworthy, and gentle care provided

Quality Dental Care: We ensure only the best for lasting results
On-Time Appointments: You won't have to wait long when visiting us

Convenient Hours: We will work around your busy schedule
Flexible Payment Options: Affordable dental care to meet your budget

Advanced, Safe Technology: State-of-the-art tools and technology to ensure safety and efficiency
Trusted Certified Pediatric Dentist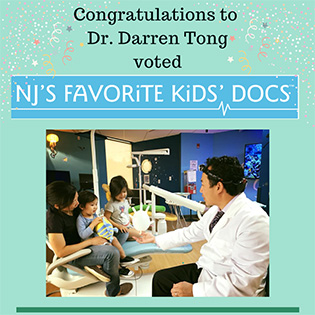 Finding the right pediatric dentist in Bergenfield for your children isn't always easy. Fortunately, Dr. Tong has an extensive educational and professional background in pediatric dentistry. Completing a residency at Schneider Children's Hospital in Long Island, he has more than 25 years of experience and is qualified to provide high-quality dental care to children of all ages.
His professional, yet, kind and compassionate demeanor makes him approachable and personable to both children and adults. This level of care ensures your child will be comfortable during their visit each time they come in. No matter their age, whether an infant or young adult, Dr. Tong and our team will remain focused on their individual dental needs.
Kid Friendly, Mom Approved Dentistry
Brian F., Palisades, NY
"Happy with Dr. Tong. Pleasant, happy staff that is very welcoming when you arrive. Stays on schedule. Kids aren't afraid of the dentist and work hard to get the t-shirt for no cavities. Also, while I was here I found out that there are discounts for veterans in November. Awesome to offer service members benefits!"
Sam J., Park Ridge, NJ
"Dr. Tong is a wonderful pediatric dentist. He has a calming presence and knows how to talk to kids to alleviate their fears. He made going to the dentist a fun experience for my young fearful son. I would highly recommend him, especially if your child is nervous."
Sue V., Teaneck, NJ
"Great experience, everyone is so friendly and personable. The staff are invested in your children's dental health and work together to find the best solutions. I look forward to my visits here."
Christina - Family Dental Patient
Our Featured Pediatric Dental Services
We are proud to offer a wide array of services to meet your child's dental needs. Whether it is orthodontics, sedation dentistry, preventive care, or restorative dentistry, we can ensure your little one's smile is properly maintained from childhood into adulthood.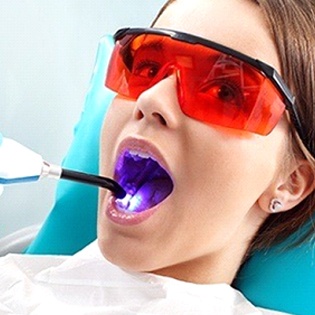 Dental Sealants
The hard-to-reach back teeth are the most likely spots for cavities to form, especially in younger patients who may not know how to brush them properly just yet. That's why our dentists are very likely to recommend dental sealants! This tough, plastic-based material is painted over the chewing surfaces so that it can form a tough barrier that blocks out food particles and dangerous bacteria. The application process is fast and painless, and they can provide valuable protection last for several years at a time!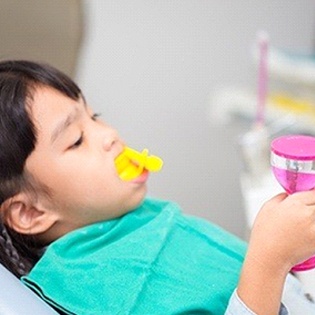 Fluoride Treatments
Exposure to fluoride can go a long way towards helping your child's smile grow up strong, which is why our dentists recommend using fluoridated oral hygiene products and drinking tap water on a regular basis. If our patients aren't getting enough of it, though, we may recommend additional applications here in our Bergenfield office for an added boost. This natural mineral helps remineralize damaged enamel and ward off cavities, especially in developing teeth.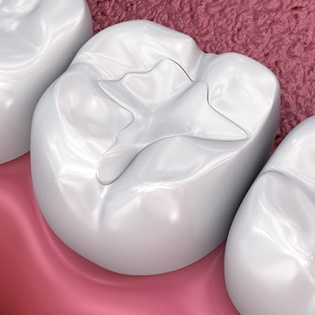 Tooth-Colored Fillings
When a cavity appears, it is necessary that our dentists quickly treat the problem because the cavity grows and results in the need for a dental crown. In order to keep your child's smile looking its best, tooth-color fillings are a safe and effective solution. We will clean out the decayed area of their tooth before using a composite resin that is match to their natural tooth color to fill in the tooth and create an effective seal to prevent reinfection or future damage.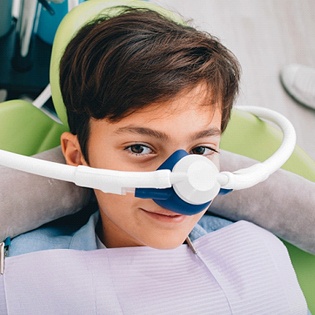 Sedation Dentistry
We know the dentist's office can be a scary place for young children, which is why we are pleased to offer sedation dentistry options. Whether it is a general checkup and cleaning or more complex procedure, our team will determine the best method of sedation to ensure your child is calm, relaxed, and completely comfortable during their visit.
Dental Insurance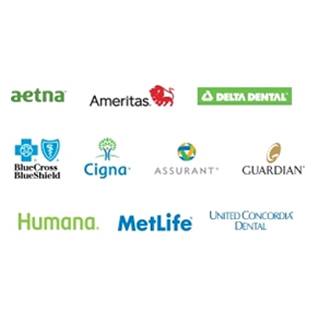 We are pleased to accept most dental insurance providers and are experts at helping you maximize your benefits. Believing it is important to keep out of pocket costs low, we will work with you to help navigate your policy, file any necessary paperwork or claims, as well as work on your behalf with your insurance company.
CareCredit Financing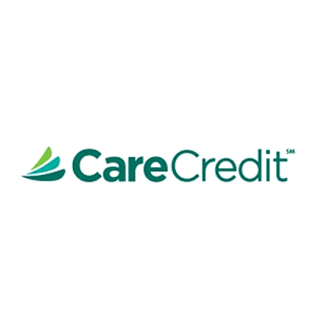 If you need additional help to pay for your child's dental work, we can help you apply for CareCredit financing. This third-party financier offers low-to-no interest payment plans that allow you to budget your family's dental care, taking the stress off your finances and instead, focus on what's more important – your child's oral health.
Smile Savings Club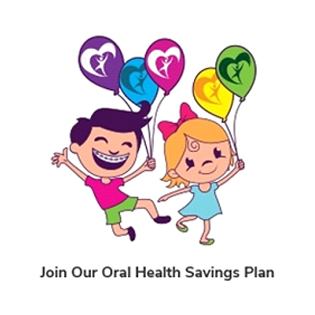 Uninsured? Not to worry! With our Smile Savings Club, you can pay $25 per month to ensure your child receives twice a year dental checkups and cleanings as well as fluoride treatments, dental x-rays, and any emergency visits. Should your little one require additional dental work throughout the year, we offer discounts of up to 30%!