Family Dentist – Bergenfield, NJ
Get to Know Darren Tong, DDS
After over two decades of tireless dental work, Dr. Tong is still extremely passionate about caring for patients of all ages and helping smiles shine with newfound health and happiness. He and Dr. LaCap's shared vision for their practices has certainly materialized into an exceptional experience for their valued patients, and they're always looking forward to welcoming in new individuals and families. To learn more about him, please continue reading below.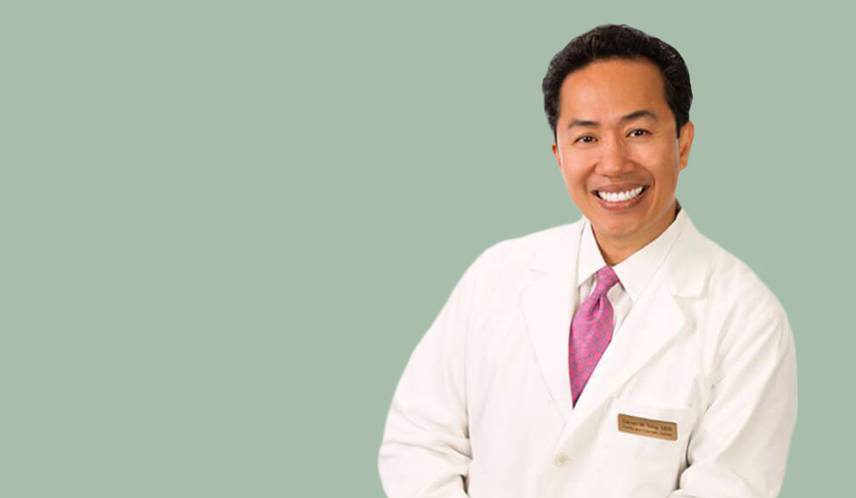 Where Did You Study Dentistry?
After completing his Aesthetic Advantage Certification at New York University, Dr. Tong received his Doctor of Dental Surgery from Columbia University School of Dental & Oral Surgery, where he graduated in the top 10% of his class. Over the years, he has also pursued continuing education, studying a wide variety of specialties like dental implants, cosmetic dentistry, orthodontics, pediatric dentistry, endodontics, full mouth reconstruction, occlusion, gum disease, and patient management.
What Dental Memberships & Accolades Do You Have?
Dr. Tong is the proud recipient of several prestigious dental awards, including the Excellence in Restorative Dentistry Award from the Operative Department at Columbia University, the Excellence in Prosthetics Award from the Teledyne Hanau Corporation, and the Appreciation Award from The Filipino Reporter newspaper. He is also a regular lecturer at schools, teaching young children about the importance of establishing good dental habits.
Dr. Tong is currently a member of the following dental organizations as well:

Awards
Excellence in Restorative Dentistry Award Operative Department, Columbia University
Excellence in Prosthetics Award Teledyne Hanau Corporation
Appreciation AwardThe Filipino Reporter Newspaper
Outside of the Dental Office, What Do You Like to Do?
Dr. Tong is happily married to Dr. LaCap, and they have five children together. In his free time, he enjoys watching his child play sports like soccer and baseball, skiing, and boating on the Hudson River with his family.