Dental Bonding – Bergenfield, NJ
The Cost-Effective & Fast Way to Repair Damaged Teeth
Countless people of all ages have chipped, cracked, or otherwise damaged a tooth. So, if you're struggling with lowered self-esteem or other issues as a result of one or more injured teeth, know that you're not alone. Our team offers a cost-effective and fast treatment for this issue, called dental bonding in Bergenfield. In most cases, within a single visit, we're able to repair damaged teeth so you can leave with a complete and beautiful-looking grin that you feel proud of.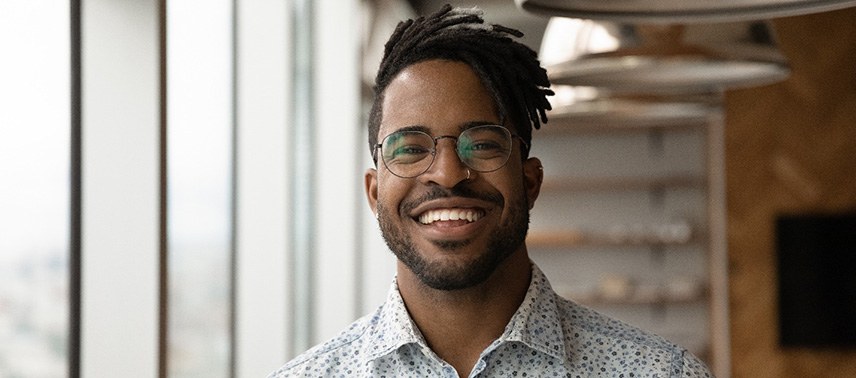 Why Choose Washington Dental Associates for Dental Bonding?
See Results Before Treatment with Digital Imaging
Biocompatible, Safe Dental Materials Used
Dental Financing Through CareCredit Available
What is Dental Bonding?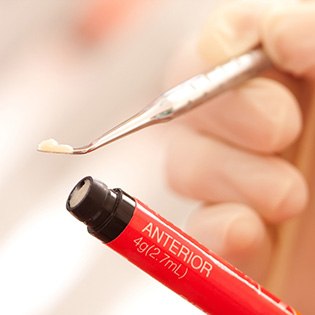 Dental bonding is a process of rebuilding the broken-off portion of a damaged tooth using composite resin. This biocompatible substance is made from tooth-colored materials that are able to fuse with your natural tooth's enamel, minimizing the need to alter its structure for treatment. Depending on the extent of the damage, we're typically able to complete this process in a single appointment.
The Dental Bonding Process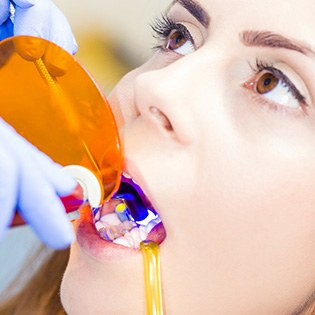 The dental bonding process is relatively simple. Using the composite resin, your cosmetic dentist in Bergenfield will sculpt the missing structure of your tooth and adhere it to your existing tooth. To harden and fuse the resin and enamel together, we'll expose it to a UV light for several seconds. This will make it more durable, allowing your repaired tooth to sustain daily wear-and-tear without you having to worry about the resin falling off. We'll then texturize the resin to make it look virtually indistinguishable from your tooth's natural enamel.
Who is a Good Candidate for Dental Bonding?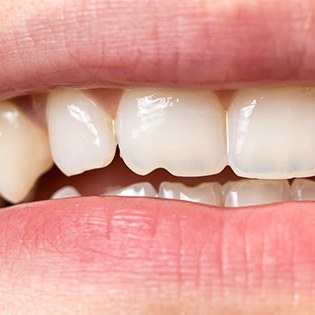 We typically recommend dental bonding for patients who are dealing with the following aesthetic imperfections:
Chipped teeth
Cracked teeth
Gapped teeth
Irregularly shaped teeth
Fractured teeth
Discolored teeth
The Benefits of Dental Bonding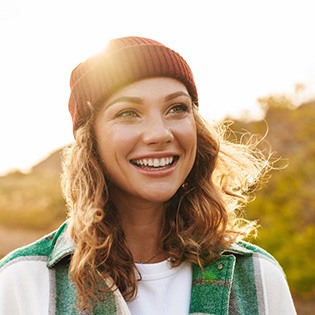 Compared to other cosmetic treatments, dental bonding offers a variety of unique benefits, including:
Due to composite resin being biocompatible, little-to-no preparation of your natural tooth is required for bonding.
Dental bonding can last for between three to seven years with the proper maintenance.
Depending on the extent of the damage, dental bonding can usually be completed within a single visit to the dentist.
Bonded teeth are easy to maintain, just continue brushing and flossing them like you would your natural teeth.
If you have any questions about this procedure or would like to schedule a consultation to learn more, please don't hesitate to contact our office!