Restorative Dentistry – Bergenfield, NJ
Turn Back the Clock on Cracked & Injured Teeth
Are you looking for a team that can help you restore the good health and appearance of your smile? As restorative dentists for Bergenfield, NJ, Dr. Tong and Dr. LaCap are committed to providing personalized care combined with some of today's best restorative services. From minor flaws to complex cases, we can correct your oral health and give you a fabulous smile. Beginning with a consultation exam, we'll partner with you on creating a comprehensive treatment plan. Your plan may include one or more of the above treatment options. If you have questions or concerns about any part of your plan, we'll be happy to address them. We want every patient to feel comfortable with the plan recommended to them.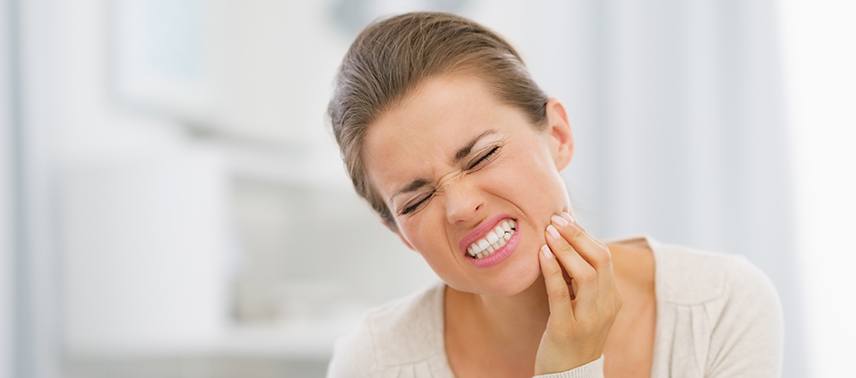 Why Choose Washington Dental Associates for Restorative Dentistry?
Top-Tier, Metal-Free Ceramic Materials
Same-Day Crowns With CEREC® Technology
Patient Comfort Is Our #1 Priority
What If I Do Nothing?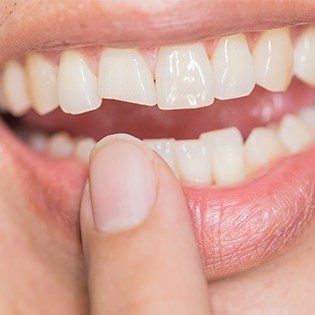 Unlike many other parts of the body, your teeth don't have the ability to heal themselves following significant injuries or infections. That's why cavities, fractures, and likeminded incidents will tend to only become worse over time, resulting in prolonged discomfort and even pain for the patient. The tooth could even be entirely lost if enough time passes without intervention. That's why Dr. Tong and Dr. LaCap encourage you to explore your restorative options with their assistance here in Bergenfield!
Dental Crowns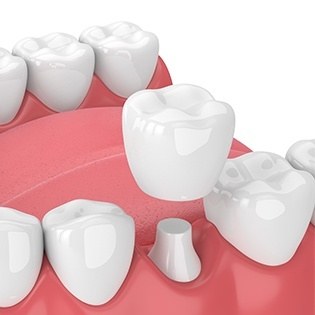 Dental crowns are an important cornerstone of restorative care; we typically recommend them when teeth are heavily decayed, incomplete because of injury, or dangerously weakened. The custom-made crown is designed to fit over the entire visible surface of the natural tooth, both replenishing whatever has been lost and preserving whatever remains. This helps patients avoid extraction while regaining the tooth's much-needed appearance and function.
Learn More About Dental Crowns
One-Visit CEREC® Restorations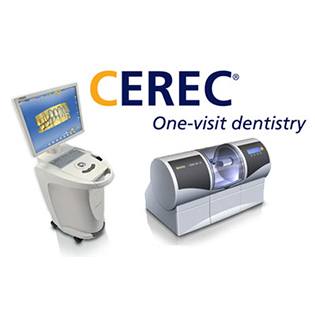 Traditionally, the process of getting a new dental crown or similar restoration would take at least two appointments – one for impressions, and another for the placement of the finished product. Thankfully, CEREC technology at Washington Dental Associates has helped minimize these steps down to one comprehensive appointment while still maintaining the high level of clinical quality our patients deserves! Our doctors will capture digital impressions, design the new restoration with state-of-the-art software, create it with our in-house milling unit, and then securely place it within the patient's mouth so that they can leave the very same day with a replenished, more confident smile.
Learn More About CEREC® Restorations
Tooth-Colored Fillings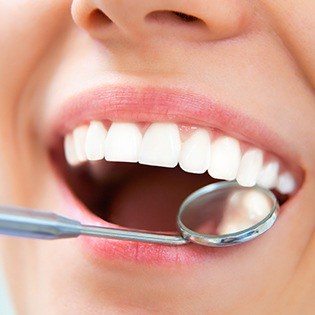 At Washington Dental Associates, we're proud to have left amalgam fillings safely in the past when it comes to repairing cavities. Instead, we use tooth-colored composite resin, which contains no metal and can become a subtle, visually pleasing addition to smiles in need. Better yet, patients won't need to worry about excessive oral sensitivity when eating hot or cold foods.
Learn More About Tooth-Colored Fillings
Full-Mouth Reconstruction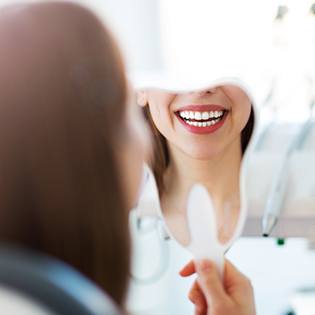 Sometimes, the sheer amount of dental damage a patient is facing can feel overwhelming and defeating. If you're not sure where to start or are convinced that treatment is no longer possible, don't give up hope just yet. Our Bergenfield dental team wants to help you formulate the ideal full-mouth reconstruction plan! After a thorough consultation and examination that covers your personal needs and goals in comprehensive detail, our doctors will put together an organized plan of treatments that are in-line with your available budget and scheduling limitations. We believe that it's never too late to regain a strong and attractive smile you can show off with pride.