Meet the Team
Dr. Tong and Dr. LaCap feel incredibly privileged to have the daily support of such a gifted, intelligent, and dedicated team of dental professionals here in Bergenfield, NJ. From the front desk to the treatment operatories, our smile team members are always going the extra mile to help patients feel completely at ease and keep appointments running smoothly. Any questions or concerns? Don't hesitate to ask – they'll be happy to help! In the meantime, keep reading below to learn more about each friendly face you'll meet here:
Brandon, COO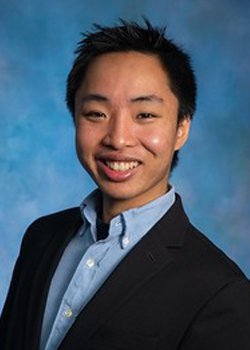 Brandon has been working in the dental field for several years now and really enjoys helping our dentists create amazing, life-changing smiles for patients! He earned his education at Seton Hall University and has also attended trainings in dental management and leadership at the Scheduling Institute in Georgia.
As Dr. LaCap and Dr. Tong's oldest son, Brandon enjoys working as a "Jack of All Trades" throughout the practice – in fact, he's filled in for nearly every position over time! Whenever he's outside of the office, his personal hobbies include making art, snowboarding, and going on hikes.
Stephen, Marketing Director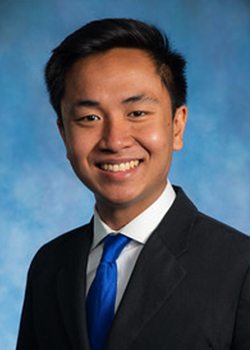 As Marketing Director, Stephen coordinates all of our outreach events, including Patient Appreciation Day & Day of Free Dentistry, as well as managing digital marketing and social media. Stephen graduated from Seton Hall University with a degree in marketing and a certification in marketing research. He enjoys the creative side of dentistry and spearheads many of our campaigns involving new as well as existing patients. During his time at Seton Hall, Stephen even founded and served as president of the first club for vegan and vegetarian students. He also enjoys cooking and developing his own recipes.
Kim, Team Leader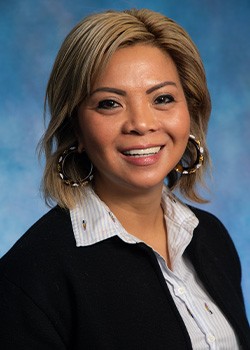 Kim's role in the office is to make sure everything runs smoothly and on time. This includes managing both clinical and administrative duties. Previously, she worked for an orthopedic doctor but decided she wanted a change by challenging herself in a brand-new profession. Years later, she still enjoys working for Washington Dental Associates!
When she's not in the office, you can find Kim stocking up on the season's hottest shoes or browsing the handbag section at Bloomingdales. She also has a tradition where every Friday, her family and friends gather for a dinner party!
Natalia, Dental Hygienist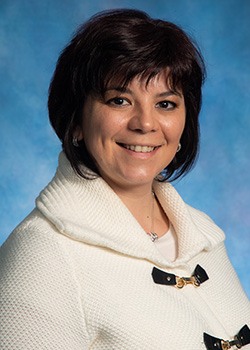 Natalia got into the healthcare profession because she was surrounded by it while growing up. Her father is a dentist and her mother is an OBGYN. Today, her job as a hygienist not only consists of cleaning teeth and educating people, but also helping them overcome any fears of the dental office.
In her free time, you can find Natalia having fun days with her family or traveling!
Jon, New Patient Coordinator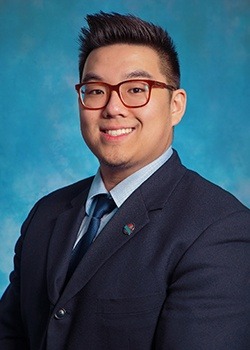 Jon is our New Patient Coordinator at Washington Dental Associates. He is a graduate of Seton Hall University with a Major in Social and Behavioral Sciences and a Minor in Criminal Justice. His goal as a new patient coordinator is to make sure each new patient gets the full five-star experience.
Outside of work, Jon loves to spend quality time with his family and friends. He also enjoys going to concerts and traveling – but most of all, he's a great cook! Do you wonder why he photographs so well? He has had a lot of practice – he was a model throughout his childhood for companies such as Toys 'R' Us and Macy's.
Ashenden, New Patient Treatment Coordinator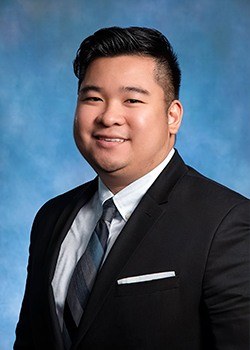 Ashenden is one of our very talented New Patient Coordinators at Washington Dental Associates. With an extensive career in management and customer service, he is the perfect fit to ensure our patients receive an impeccable five-star experience. He will always be there to greet you with a warm smile and will happily answer any questions you may have!
Outside of work, Ashenden and his wife enjoy playing the popular video game Dota in their spare time.
Judy, Recare Coordinator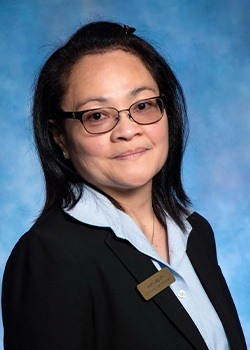 Judy first got into the field of dentistry because of her uncle, who was a dentist – she actually spent several years assisting him! She went to dental school shortly after. Her role is to make sure every patient ends up in the 10% and receives a special T-shirt. Don't know what the 10% is? It's the percentage of people who visit the dentist twice a year for cleanings and checkups and are cavity free! She follows up with patients and makes sure they have a long-lasting treatment plan to help them be healthy.
When Judy is not in the office, she is probably cooking up something delicious on her hibachi-like grill or singing karaoke with friends!
Steve, Recare Coordinator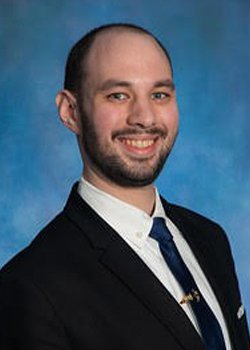 Bio Coming Soon!
Royce, Insurance Coordinator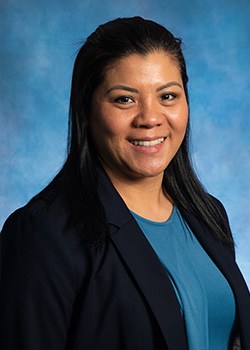 A Bergenfield native, Royce studied at Bergen Community College. Her responsibilities at the practice involve interacting with coworkers and dealing with insurance representatives to ensure that our patients receive their deserved benefits.
Outside of work, Royce's hobbies include shopping, watching movies with her kids, and hanging out with friends on Saturdays. An interesting fact about her: she has 55 (!) first cousins on her mom's side only!
Stephanie, Dental Assistant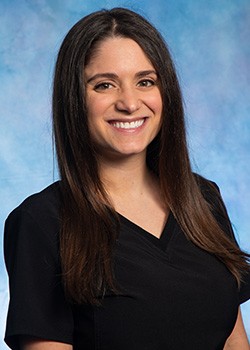 Bio Coming Soon!