Meet the Team
Dr. Tong and Dr. LaCap feel incredibly privileged to have the daily support of such a gifted, intelligent, and dedicated team of dental professionals here in Bergenfield, NJ. From the front desk to the treatment operatories, our smile team members are always going the extra mile to help patients feel completely at ease and keep appointments running smoothly. Any questions or concerns? Don't hesitate to ask – they'll be happy to help! In the meantime, keep reading below to learn more about each friendly face you'll meet here:
Brandon, COO
Brandon has been working in the dental field for several years now and really enjoys helping our dentists create amazing, life-changing smiles for patients! He earned his education at Seton Hall University and has also attended trainings in dental management and leadership at the Scheduling Institute in Georgia.
As Dr. LaCap and Dr. Tong's oldest son, Brandon enjoys working as a "Jack of All Trades" throughout the practice – in fact, he's filled in for nearly every position over time! Whenever he's outside of the office, his personal hobbies include making art, snowboarding, and going on hikes.
Jessica, Dental Hygienist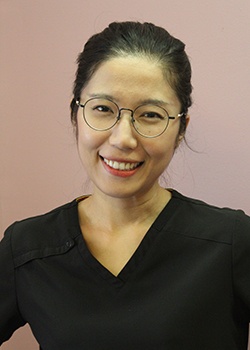 Bio coming soon!
Ashenden, New Patient Treatment Coordinator
Ashenden is one of our very talented New Patient Coordinators at Washington Dental Associates. With an extensive career in management and customer service, he is the perfect fit to ensure our patients receive an impeccable five-star experience. He will always be there to greet you with a warm smile and will happily answer any questions you may have!
Outside of work, Ashenden and his wife enjoy playing the popular video game Dota in their spare time.
Steve, Recare Coordinator
Bio Coming Soon!
Stephanie, Dental Assistant
Bio Coming Soon!
Caroline
Bio Coming Soon!
Fatima
Bio Coming Soon!
Eric - New Patient Coordinator
Bio Coming Soon!
Michelle - Insurance Coordinator
Bio Coming Soon!
Sharon - Insurance Coordinator
Bio Coming Soon!