Meet The Team
"We are very privileged to be working with such a gifted, intelligent and dedicated group of dental professionals" -Dr. Tong and LaCap
Lisa M. LaFazia, Dental Assistant
She is a people person. This is reflected in her smile and easy going spirit. She is Dr. Tong's main assistant. She comes to us with numerous talents. She was a flight attendant for 2 years with Transmeridian Airlines. Before that, she owned her own Tanning and Nail Studio for 7 years. Being in the service industry has made Lisa invaluable in making the patient comfortable and relaxed during all dental procedures. She has a way of making our patients comfortable and relaxed during treatment - almost as if they were in their own living room watching TV.
Leticia (Letty) Morales, Registered Dental Assistant
If Letty seems more knowledgeable than the average dental assistant, it's because she is. Letty can look at an x-ray and predict what treatment is needed. Letty has a way of making our patients comfortable and relaxed during treatment - almost as if they were in their own living room watching TV. She is also great in helping our patients make the right decisions for themselves.
When Letty is not in the office assisting the Doctors (about-the-doctors.html) in their quest for giving every patient that perfect smile, Letty keeps busy with her husband and four children.
Kim Bautista, Team Leader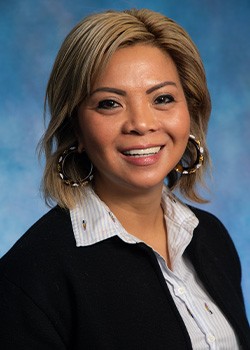 Her role in the office is to make sure everything runs smoothly and on time. This includes managing both clinical and administrative duties. Previously she worked for an Orthopedic Doctor but she then decided she wanted a change, she wanted to challenge herself with a new profession. Years later Kim still enjoys working for Washington Dental Associates. When she's not in the office you can find Kim stocking up on the seasons hottest shoes or browsing the handbag section at Bloomingdales. She also has a tradition where every Friday her family and friend gather for a dinner party!
Caitlin, Executive Assistant Smile More Dentistry
She is the best person for this job because she joined our team with thirteen years of previous experience. With her position at the office now she can really let her vivacious personality shine through! She is a true thrill seeker, she has gone skydiving, cliff jumping and will try almost anything!
Mariann, Dental Assistant Smile More Dentistry
Mariann knew from the time she was in elementary school that she wanted to be in the dental field, how? She pulled out all her own baby teeth! She is the first clinical face a patient sees so it is her responsibility to really get to know each patient and their needs. She also is an expert at our paraffin hand wax treatment we offer to patients during their visit. If you put on a song look over to Mariann because 99% of the time she will being dancing and singing along.
Austria, Dental/Hygiene Assistant for Washington Dental Associates
Her concern for the well-being of each patient makes her really shine in her position. In fact, she assists both the Hygienist and the Doctors, she is woman of many trades! Austria is so committed to a healthy lifestyle that she eats all organic!
Natalia, Dental Hygienist at Washington Dental Associates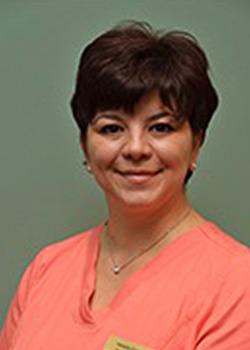 She got into the health care profession because growing up she was surrounded by it. Her father a Dentist and her mother an OBGYN. Natalia's job as a hygienist not only consists of cleaning teeth and educating people. She also helps them overcome any fears of the dental office. In her free time, you can find Natalia having family day, or traveling!
Jon, New Patient Coordinator at Washington Dental Associates
He is a recent Seton Hall graduate with a major in Social and Behavioral Sciences. His goal as new patient coordinator is to make sure each new patient gets the full five-star experience. From the first tour of the office to making sure they have fresh baked cookies in their gift bags to take home. Wonder why he photographs so well? He has had a lot of practice, he was a model from age 3 to 11 for companies such as Toys 'R' Us and Macy's.
Cindy, Team Leader Washington Dental Associates
She comes from a medical background. Right after high school Cindy studied to be a Medical Assistant. After some time working in that field she realized she wanted to again challenge herself and learn something new. She found a home with Washington Dental Associates and even enrolled in classes to be a dental hygienist. She trains all new employees and makes sure we are always running according to schedule. In her free time, she loves hiking, kick boxing and crafting. But above all she loves spending time with her young daughter and husband!
Judy
She is the Recare Coordinator at Washington Dental Associates. She got into the field of dentistry because of her uncle who was a Dentist, she worked for years in assisting him. She went to dental school shortly after. Her role is to make sure every patient ends up in the 10% and receives a special t-shirt. Don't know what the 10% is? It's the percentage of people who visit the dentist twice a year for cleanings, check-ups and are cavity free! She follows up with patients and makes sure they have a long-lasting treatment plan to help them be healthy. When Judy is not in the office she is probably cooking up something delicious on her hibachi like grill or singing karaoke with friends!
Gabby, Team Leader at Smile More Dentistry
She comes from a family of Dental Assistants, this is what put the thought of working in a dental office in her head. Although that is not the only reason. Gabby's ability to manage her staff and meet patient needs are phenomenal. She keeps the schedule running smooth at Smile More Dentistry so that everyone is happy. Other than spending all of her free time with her 6-year-old son, she has an unhealthy addiction to Harry Potter!
Nina, New Patient Coordinator at Smile More Dentistry
She is the first face a new patient sees. It is her responsibility to give each patient the five-star experience from the moment they step in the door to making sure their goodie bags are stuffed! Want a fun fact about Nina? Growing up her grandfather worked at a racetrack, in which she helped out every weekend. Eventually she developed a love for cars, she now frequents car shows!
Alyssa, Dental Assistant at Washington Dental Associates and Smile More Dentistry
She loves working with Dr. Davidson and is his main assistant. She started at Washington Dental Associates because she wanted to learn, the mouth and teeth have always been so interesting to her. She assists the doctor in all procedures and makes sure everything is properly set up. Alyssa's free time is mostly filled with time with her husband and two children (soon to be three). She also loves to bake!
Stephanie, Hygienist at Smile More Dentistry
Her calm demeanor yet bubbly personality makes her the perfect fit for her position. Stephanie's goal as a hygienist is to promote awareness to parents on how vital it is to stay on top of the children's recare as they have so much opportunity to grow and have the perfect healthy smile! She runs a program once a month "Toddler Tuesday" in the office that provides knowledge, free cleanings to young children and parents as well as goodies. In her free time, she enjoys working out, she also loves food! There are few things she will say no to!