Meet the Team
Dr. Tong and Dr. LaCap feel incredibly privileged to have the daily support of such a gifted, intelligent, and dedicated team of dental professionals here in Bergenfield, NJ. From the front desk to the treatment operatories, our smile team members are always going the extra mile to help patients feel completely at ease and keep appointments running smoothly. Any questions or concerns? Don't hesitate to ask – they'll be happy to help! In the meantime, keep reading below to learn more about each friendly face you'll meet here:
Brandon, COO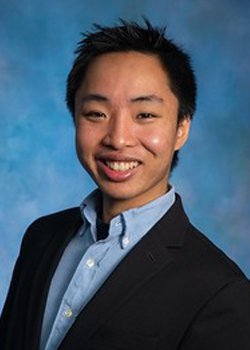 Brandon has been working in the dental field for several years now and really enjoys helping our dentists create amazing, life-changing smiles for patients! He earned his education at Seton Hall University and has also attended trainings in dental management and leadership at the Scheduling Institute in Georgia.
As Dr. LaCap and Dr. Tong's oldest son, Brandon enjoys working as a "Jack of All Trades" throughout the practice – in fact, he's filled in for nearly every position over time! Whenever he's outside of the office, his personal hobbies include making art, snowboarding, and going on hikes.
Fjolla, Lead Dental Assistant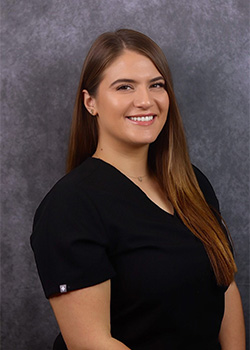 Fjolla was born in Kosovo and studied dentistry in Albania. Today, what she enjoys most about her work is being able to touch a patient's life in a positive way and ease their anxieties! She also likes that there is never an end to new knowledge, technologies, and techniques in the oral healthcare world. She is proud to be the very first doctor in her family.
In her home country, there was plenty of natural beauty to be found everywhere, which made Fjolla develop a lifelong love of hiking. Her other hobbies include traveling and enjoying delicious foods wherever she goes.
Ashenden, Financial Coordinator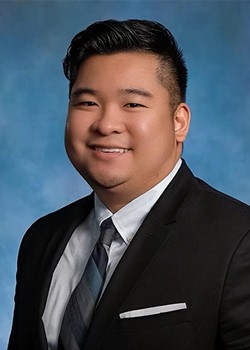 Ashenden is one of our very talented New Patient Coordinators at Washington Dental Associates. With an extensive career in management and customer service, he is the perfect fit to ensure our patients receive an impeccable five-star experience. He will always be there to greet you with a warm smile and will happily answer any questions you may have!
Outside of work, Ashenden and his wife enjoy playing the popular video game Dota in their spare time.
Fatima- Dental Assistant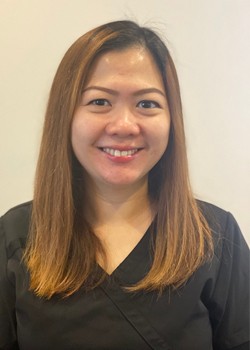 Fatima is one of our lovely supportive dental Assistants here at Washington Dental. Before working here, she worked as a Pharmacy Technician and Laboratory Assistant for 5 years. Although she has a Bachelor Degree in Nursing, Fatima found her passion in the dental field. In her free time, you can find her spending time with her son, teaching him school work, and loves to bake and cook food for her family. She is thrilled that she is able to help patients meet their optimum health based on proper management of taking care of their health as well as Their dental needs. Fatima is awesome at giving her patient's a positive outlook by keeping them calm due to dental anxiety. We are very happy to have her be a part of our dental family!
Steve, Recare Coordinator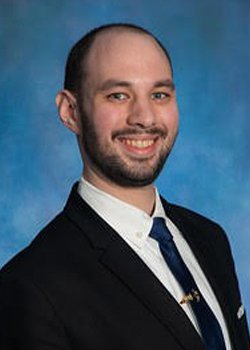 You won't forget your positive experience here with the help of one of our dental assistants, Steven! He's had the pleasure of working for the patients that he's come to know over the past couple of years. Before becoming a dental assistant, Steve was an assistant manager across several Dominos Pizza restaurants, with a short gig at Starbucks! With vast customer experience, Steve enjoys that he is able to ease the concerns of patients who face dental anxiety-- whether that be by answering their questions or engaging in conversation. When out of scrubs, you can find Steven hiking on the palisades or playing video games like Magic the Gathering while quarantining. He has an awesome turtle named Kaiju! He is a handful, literally and metaphorically.
Eric - Insurance Coordinator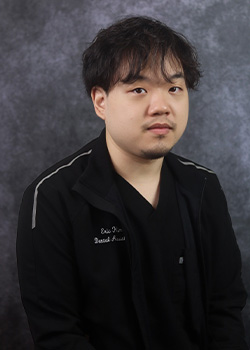 Born, and raised in NYC, Eric is a natural when it comes to interacting with people. As a new patient coordinator, Eric is a prime time example of what it means to leave a good first impression. His values in this office are to help people and have new patients leave with a healthier smile. Eric's wacky, and crazy personality, will make you forget that you're even in a dental office as soon as you come in for the first time. His goal at the end of the day is to turn patients into friends, and have them anticipate their next visit to Washington Dental Associates!
Michelle - Insurance Coordinator
Michelle is our excellent Insurance Coordinator and makes sure our patients feel comfortable at our office! She appreciates that her dental home is a friendly-accommodating environment with caring people. The part she enjoys seeing the most from our patients is how their confidence improves more & more each time they come to our practice. She owns a cute thick black cat named Pumpkin that she loves dearly! In her free time, she enjoys skateboarding and taking trips.
Caroline
Caroline is one of our talented dental assistants. We appreciate that she goes over and beyond being an assistant for not one, but both office locations of ours! Caroline knows how to make a patient feel safe and at ease in the chair. Whenever our team members or patients are in need of assistance, Caroline is always right there to lend a helping hand. In her free time, she likes to spend it with her friends and family.