About Us
Welcome to Your New Dental Home
At Washington Dental Associates, our patients are truly at the heart of everything we do. That's why Dr. LaCap, Dr. Tong, and our extensive team of dental specialists go above and beyond each day to inspire new reasons to smile for you and your family! We hope you'll look forward to visiting us and that we can form strong, trusting relationships that lasts for many years to come.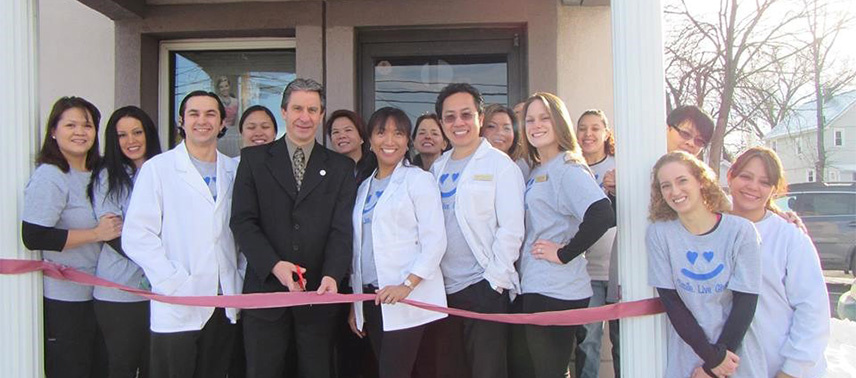 Our Story
Dr. LaCap is the founder of our dental offices, and she and her husband, Dr. Tong, are the proud parents of five children. They feel blessed to have such an abundance of gifts in their lives, and they are dedicated to sharing with others. We truly believe in paying it forward.
As a child, Dr. LaCap's parents struggled to afford the dental care needed for her and her siblings. She has experienced the difficulty of sitting in class with tooth pain and never wants to see this happen to other children. While Dr. LaCap's childhood was happy and she knows her parents worked hard and did their best, she also knows from personal experience that sometimes people need a helping hand. She knows because a dentist gave her family the help they needed. The dentist offered Dr. LaCap and her brothers the dental care they needed to remove dental infections and relieve toothache pain.
This kind and gentle dentist gave Dr. LaCap her first experience with how a dentist's generosity can impact lives. As an adult, Dr. LaCap is passionate about giving this same gift to other children and families in need of a helping hand. Whether she's volunteering as a troop leader, class mom, and confirmation teacher or providing free dentistry in our practice and on mission trips around the world, she loves having the opportunity to help kids smile. If you want to help our dentists and team members offer Dentistry From the Heart, we welcome your involvement as a volunteer or through donations. Your time, talent, and dollars will all be put to good use helping those in need right here in Bergenfield and around the world.
Learn more about our office's unique qualities by continuing to read below, or contact us today to schedule a first appointment!
Evening & Weekend Appointments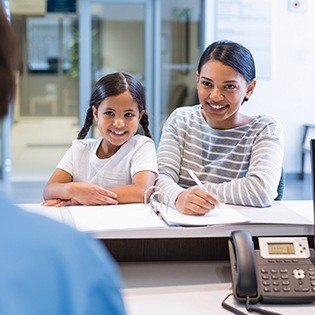 As a family-friendly practice, we understand the difficult realities of finding free time in your day for dental appointments amidst work, school, errands, meals, and more. Instead of requiring you to take time off from these important responsibilities, our practice offers very flexible appointment times for added convenience! Washington Dental Associates is open until 6:00 or 7:00pm every weeknight, and Saturday hours are available as well. We enjoy being able to make high-quality care a breeze for you and all of your loved ones.
Locally Owned Dental Office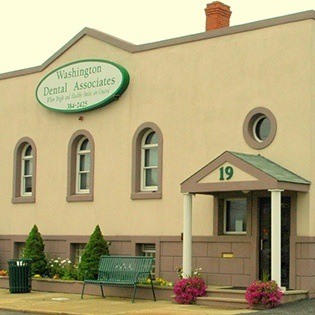 Sometimes, corporate-owned dental offices can lose touch with the personal, down-to-earth approach patients really appreciate. Our practice is owned by Dr. LaCap and Dr. Tong, a husband-and-wife team who are extremely involved in all of the practice's day-to-day operations, especially improving patients' smiles. They love being able to directly serve the needs of their neighbors here in the Bergenfield community!
Bergenfield, NJ & Tappan, NY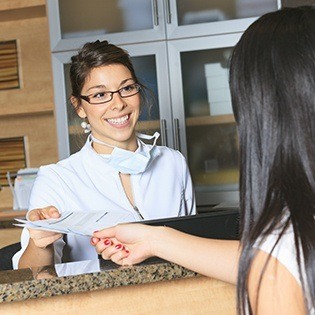 Our team is committed to reaching as many patients as possible, which is why Dr. LaCap and Dr. Tong are proud to have a second office location in Tappan, NY! Smile More Dentistry features all of the same benefits as Washington Dental Associates, including a large team of general dentists and specialists, convenient office hours, and an extensive menu of services that can accommodate the needs of children and adults alike. We're never too far away when you need us most!
Multitude of Dental Services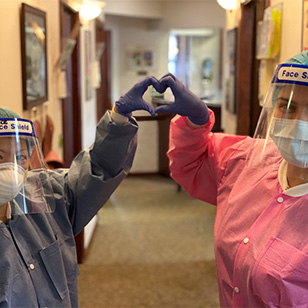 You've finally found a dental practice that feels like the right fit for you and your family, only to be sent off with a recommendation for a separate specialist at your next appointment. Sounds frustrating, right? At Washington Dental Associates, we've brought the advanced services to YOU instead! Our large team features an orthodontist, endodontist, anesthesiologist, and other accomplished dentists who can provide simple and complex treatment options alike in one location.