Invisalign® Clear Aligners – Bergenfield, NJ
Creating Beautiful Smiles with Invisalign
Why Choose Washington Dental Associates for Invisalign® Clear Aligners?
Dedicated Dentists With Decades of Experience
100% Clear Aligners – Say Goodbye To Wires and Brackets!
Children & Adults Are Always Welcome
Getting Invisalign is not just for a great smile. Watch this video for all the benefits of Invisalign
You will have a beautiful smile and be more confident
Prevents gingivitis and gum disease
Prevent pre-mature wear of crooked teeth
Prevents facial collapse, keeping you looking younger, longer
By using a series of clear removable aligners, Invisalign in Bergenfield straightens your teeth right before your eyes. Change them about every 2 weeks and your teeth will move little by little, week by week until they have moved to the final position your orthodontist or dentist has prescribed! Comfortable to wear, our aligners are also removable so you can eat, drink, brush, and floss as usual. Congratulations to Dr. LaCap, who is now an Invisalign Elite Provider! This means she is one of the top 5% Invisalign providers in New Jersey. You're in good hands when you choose Dr. LaCap and Washington Dental Associates for your Invisalign treatment.
Less Treatment Time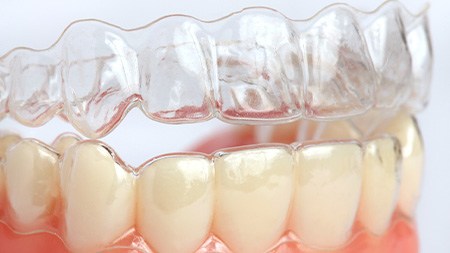 A typical Invisalign case takes about a year from start to finish. You'll see your doctor every month or two to see how you're progressing. Every few visits, you'll be given additional aligners to continue your treatment. Commonly, the number of aligners worn during treatment is between 18 and 30, but treatment time and the number of aligners will vary from case to case.
Invisible and Comfortable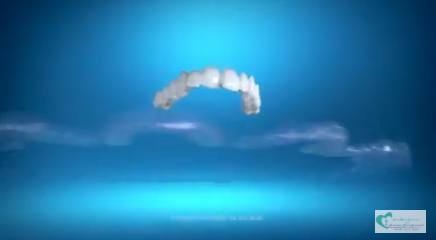 "Top Invisalign Dentist in NJ"
Invisalign is an invisible solution. This means you won't draw undue attention to your mouth while in treatment. In fact, virtually no one will know you're wearing them unless you tell. Comfortable to wear, our aligners are also removable so you can eat, drink, brush, and floss as usual.
Benefits of Invisalign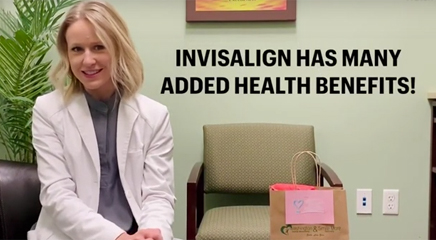 "When Should I Start Invisalign"
When it comes to choosing Invisalign to straighten your teeth and improve your bite, there are many benefits that come with this type of treatment, including:
No irritation to the soft tissues of your mouth because of the aligner's smooth feel
Faster treatment time in comparison to traditional metal braces
Invisible treatment that is undetected by others
Shorter appointment times at the dentist because there are no wire adjustments needed
Flexibility to remove your aligners when eating and drinking, making it more enjoyable and easier to eat the foods you love
Learn More About Benefits of Invisalign
Indications for Invisalign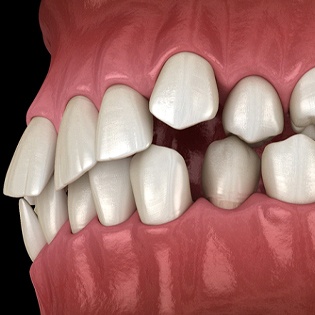 Invisalign is considered to be one of the most versatile orthodontic treatment solutions. It can address any of the following problems listed below:
Crowded Teeth
When teeth sit too close to each other, this can pose a problem when trying to floss or brush between them. As bacteria and food particles become trapped, it increases your risk for tooth decay and gum disease. Invisalign works to create necessary space between your teeth, bringing your smile into proper alignment and improving your oral health.
Spaces Between Teeth
Unlike crowded teeth, having too much space between your teeth can pose a similar problem. Tooth decay, gum disease, and cavities can develop should food become lodged in these gaps; however, with Invisalign, the clear aligners can create a shift and bring your teeth closer together, eliminating the gap and creating a more uniform smile.
Bite Alignment
Whether you have an overbite, underbite, crossbite, or open bite, Invisalign can move your smile in such a way that your teeth properly line up, decreasing any pain or discomfort you might have felt due to an improper bite alignment.
Is Invisalign For Me?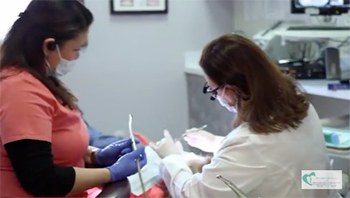 "When Should I Start Invisalign"
Invisalign can be used to treat the vast majority of common problems for adults and teens. Whether your smile needs minor improvements or more extensive adjustments, Invisalign can certainly help. It's successful in treating overly crowded or widely spaced teeth. It can also relieve more complex issues, including overbites, underbites, and even crossbites. In fact, an Invisalign Certified orthodontist or dentist can use Invisalign clear aligners in all or part of just about any treatment plan.
Understanding the Cost of Invisalign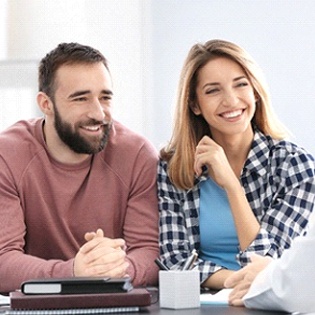 Reading through the above information – from the benefits to the indications – is a great place to start if you are interested in getting Invisalign. Now, you may have one important question on your mind, "How much does it cost?" Since price is an important factor to consider when determining which orthodontic treatment is best for you, you'll want to make sure you understand the cost of Invisalign in Bergenfield! This is why we've compiled some valuable details about what you can expect when it comes to your out-of-pocket expenses and achieving a healthier, straighter, more beautiful smile.
Factors that Affect the Cost of Invisalign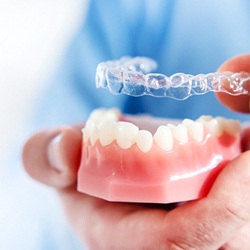 Your Invisalign dentist in Bergenfield will need to see you for an initial consultation to better determine who much you can expect your treatment to cost. No two cases are alike, so various factors are used to establish the estimated price tag of your new smile.
When meeting with your dentist, they will consider the following:
The number of clear aligners you will need to achieve results (upper arch, bottom arch, or both?)
The severity of your dental problem, no matter if it is overcrowding, gapped or crooked teeth, or bite misalignment
The duration of your treatment, as fixing a slight gap will take less time than a serious overbite
Invisalign vs. Smile Direct Club™: Which Costs More?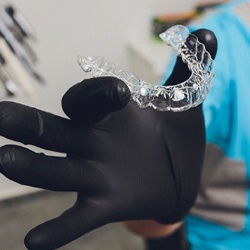 Smile Direct Club and other similar do-it-yourself (DIY) solutions might look appealing, especially when you consider their $2,000 price tag. But there may be some aspects you're not thinking about when deciding between a DIY approach or seeing a trusted dentist for Invisalign. Some things to consider include:
Although Invisalign is more expensive ($3,000-$,8000), you're working with a reputable brand that dentists and orthodontists trust.
Smile Direct Club requires that you take your own impressions. This can be problematic if you are unsure how to properly capture them. It can result in ill-fitting aligners that harm your tooth alignment.
You will only meet with a professional online, and you'll be responsible for providing an update on your progress, but no formal examination will occur.
Should a problem arise during treatment, you will have no orthodontist to go to. Instead, you'll need to find a local professional who can help.
You may not be eligible for clear aligners but without a consultation with a dentist, you are unlikely to know whether you are a candidate for this type of treatment.
DIY clear aligner systems are appealing, but they can do much more harm to your smile than good. Choosing Invisalign may be a costlier investment, but your results will last a lifetime, and you won't receive any surprises along the way.
Does Dental Insurance Cover Invisalign?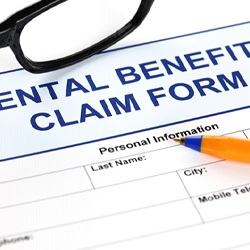 Every dental insurance plan is different. While some offer orthodontic coverage, others require that you purchase a separate plan to ensure you are covered. Before agreeing to start Invisalign treatment, you'll need to review your plan (or have a member of our team assist you) to determine if there are any exclusions or exceptions (i.e., only dependents under the age of 19 are covered, only traditional braces are covered, etc.). If you are unsure how to get the information you need or which questions to ask to maximize your benefits, allow a staff member to work on your behalf.
Options for Making Invisalign Affordable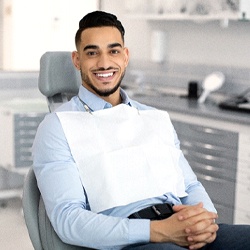 At Washington Dental Associates, we want to make your treatment as affordable as possible. This is why we are pleased to offer several options to help ease the financial burden you might face when preparing to undergo orthodontic care with Invisalign. These include:
Invisalign® Success Stories
"David's Success Story"
David, a Rutgers University Student, was very happy with the results of his Invisalign treatment and professional teeth whitening. In this video, he talks about our great office and the beautiful results--just look at his pearly whites! David has a great smile and is ready for the real world. Now it's your turn. Give us a call. Invisalign invisibly straightens your teeth with a series of custom-molded aligners.
"Laura's Success Story"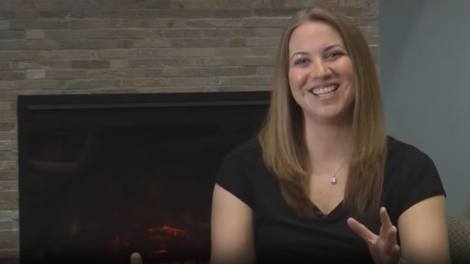 Forget everything you've heard about teeth straightening because now there's breakthrough technology that lets you get the smile you always wanted without bands, brackets or wires. Lauren changed her smile so she would have beautifully straight teeth for her wedding.
Using Acceledent with Invisalign®
How does AcceleDent Aura work?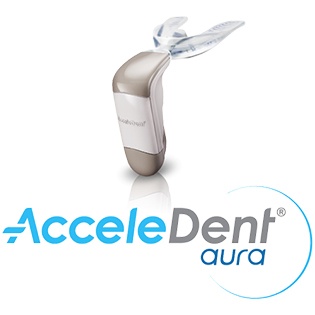 By inserting the mouthpiece – fitted around your existing orthodontics – and turning on the Activator for 20 minutes every day, AcceleDent Aura can speed up tooth movement by using SoftPulse Technology®. Faster tooth movement may decrease the duration of your orthodontic treatment and can even help to make your orthodontic appliances more comfortable.
Is AcceleDent Aura safe?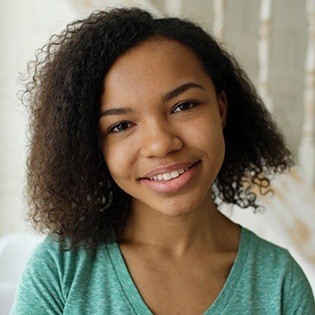 Yes. AcceleDent with SoftPulse Technology® has been demonstrated safe and reliable in U.S. clinical trials.
How is the orthodontic treatment accelerated?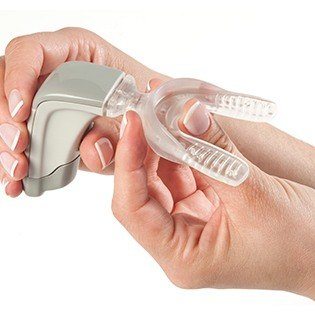 Your orthodontics work on their own by moving your teeth in specific directions. AcceleDent Aura uses SoftPulse Technology® to generate small vibrations, or micropulses, which enhances the movements directed by your orthodontics, allowing for faster tooth movement.
Invisalign FAQs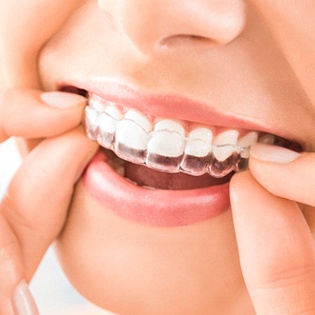 If you're considering Invisalign in Bergenfield to straighten your smile, it is likely that you have a few questions before you move forward with treatment. The team at Washington Dental Associates want you to feel comfortable and confident about your decision, so we've compiled a list of some of the most common frequently asked questions.
How do I keep my aligners clean?
As one of the great benefits of using Invisalign, keeping them clean is easy to do. All that is required is a toothbrush, clear soap, and lukewarm water. By thoroughly cleaning your aligners, you can remove dried saliva and any bacteria that has accumulated. Just remember never to use hot water, as it can warp the plastic and ruin your aligners.
How often will I be required to see the dentist with Invisalign?
There are fewer visits required when choosing to wear Invisalign aligners. The reason is that there are no wires to adjust like there is with traditional metal braces. Your dentist will want to review your progress along the way and will determine a proper schedule before beginning treatment. These visits will be quick and easy, requiring that we simply review your progress and make sure everything is moving in the right direction.
What can I expect when I'm done with treatment?
It will be necessary for you to wear a retainer once you are finished with Invisalign. The reason is that teeth have a good memory and can easily shift back into their original position. You need something to hold them in place, which is why you'll need to wear a retainer. It will be up to your dentist as to how long you will wear it but typically, you'll be expected to wear it all the time in the beginning. After a short while, you may be able to transition to wearing it only at night while you sleep.