Invisalign for Crowded Teeth – Bergenfield, NJ
Giving Your Teeth the Space They Need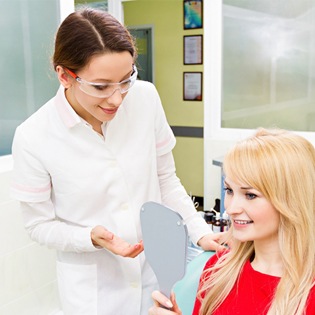 At Washington Dental Associates, Dr. Mariliza LaCap wants to help improve your smile. With Invisalign in Bergenfield, she can straighten teeth, close gaps, realign bites, and even create space for crowded teeth. When a patient suffers from overcrowding, it can be detrimental to their oral and overall health if left untreated. In the past, traditional braces could be used to fix the problem, but now, with Invisalign, you can opt for a more discreet and faster method of treatment. If you're ready to do something about your crowded teeth, call us to schedule an appointment with Dr. LaCap today!
Why Choose Washington Dental Associates for Invisalign for Crowded Teeth?
Clear, customized aligners to realign your teeth
Faster treatment time
In-Office orthodontist
What Can Happen if Crowded Teeth are Left Untreated?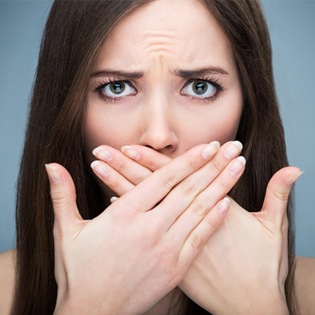 Tooth decay, gum disease, and bad breath – all of these are the potential results that can occur if crowded teeth are left untreated.
How so?
Well, it all comes down to how the teeth are positioned. Natural, healthy teeth are positioned side-by-side, not too close, but not too far apart. Crowded teeth are pushed tightly together, which can cause a shift in bite alignment, as well as teeth that are erupting through the gum line into an area with inadequate space.
When this happens, it can make it extremely difficult to keep them clean. Flossing is almost impossible because the teeth are pushed tightly together. Brushing is also hard because you might not be able to effectively get to certain teeth because of their location. This allows bacteria to enter into the smallest crevices and begin to form holes, otherwise known as cavities. Not only can this annoying and harmful oral inconvenience develop, but so can gum disease, which, if left untreated, can lead to problems with your heart and brain.
How Can Invisalign Help Treat Crowded Teeth?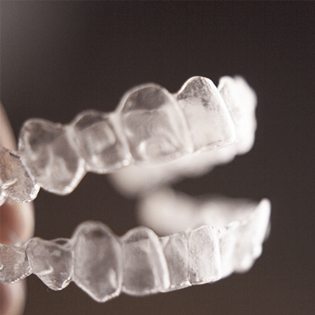 After examining your smile, your cosmetic dentist in Bergenfield will decide whether Invisalign is right for you. If so, she will take digital scans of your mouth to help in the smile mapping process. This will show both you and Dr. LaCap exactly what you can expect in the progression of your new smile. Using these digital impressions, dental lab technicians will begin crafting your customized aligners.
Once they arrive in our office, you'll be fitted with your first set. You'll be expected to wear your clear aligners for 20-22 hours each day. Depending on the severity of the problem, we will tell you to switch out your aligners for a new set every 1-2 weeks. With each new set, your teeth will gently shift into proper alignment. This will move them in the right direction and put you one step closer to a new and improved smile.
Within 18-24 months of treatment, you can expect to see straighter, more beautiful teeth that have adequate space. Of course, once you are finished with Invisalign, you'll need to begin wearing a retainer to keep your teeth from shifting back into their original position. It will be up to Dr. LaCap as to how long you'll need to wear your retainer each day.