Periodontal Therapy – Bergenfield, NJ
Better Oral Health with Gum Disease Treatment
According to recent statistics, 80% of adults over 35 develop some form of gum disease. Because of this, Dr. Tong and Dr. LaCap are proactive about diagnosing and treating this common affliction. Also known as periodontal disease, it usually begins with mild symptoms, such as swollen or bleeding gums. Left untreated, though, it can lead to tooth loss and other serious oral health conditions, including an increased risk of stroke, osteoporosis, and diabetes complications.
Are you struggling with any symptoms of gum disease? Call Washington Dental Associates to schedule a consultation appointment with Dr. Tong or Dr. LaCap. We offer personalized periodontal therapy plans for patients from Bergenfield, Dumont, and other parts of New Jersey. Whatever stage of periodontal disease you're struggling with, our team is here to help you completely renew your oral health and function.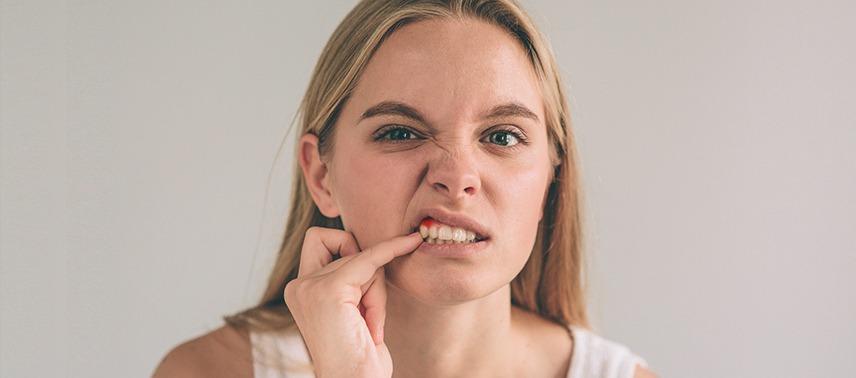 Why Choose Washington Dental Associates for Periodontal Therapy?
Wide Variety of Periodontal Treatment Options
Evening & Saturday Appointments Available
Compassionate & Highly Experienced Team of Dentists
Gum Disease Quiz
What Causes Gum Disease?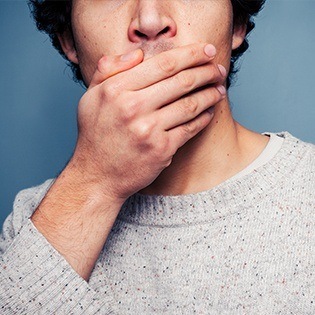 A range of factors contribute to gum disease, including genetics and diet. However, the actual cause of this oral health condition is the buildup of bacterial plaque at and below the gum line. As plaque accumulates along the gum line, your smile is exposed to a harmful acidic attack that can break down the natural fibers holding your gums to your teeth. This results in an increase in the depths of the pockets between teeth and gums. These larger pockets allow bacteria and plaque to further accumulate. Eventually, the acidic plaques are able to access the bloodstream and the rest of the body. This can lead to a serious loss of bone and gum tissue, soft tissue infection, advanced tooth decay, and even tooth loss. All of these risks make seeking periodontal therapy as quickly as possible essential.
Who Is Most at Risk?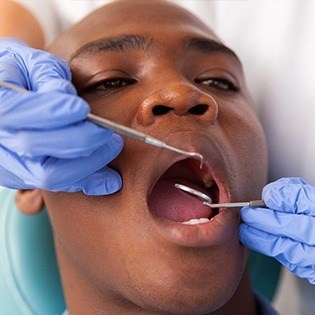 The following conditions can increase a patient's risk of gum disease:
Smoking
Hormone fluctuations
Stress
Diabetes
Poor nutrition or poor hygiene
HIV and any other disease resulting in immunosuppression
Comprehensive Periodontal Therapy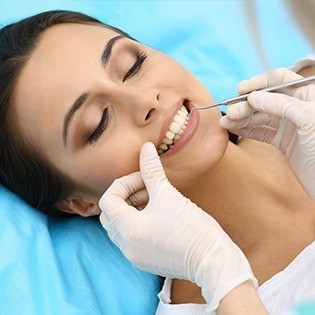 To stop gum disease and restore dental health, we'll talk to you about non-surgical periodontal therapy, which may include scaling and root planing or antibiotics. Once your treatment is complete, we'll take steps to protect your health and investment by making sure your homecare is adequate. Additionally, we will suggest re-care every three months to help prevent recurrence. Read more in detail about our various treatment options below:
Scaling & Root Planing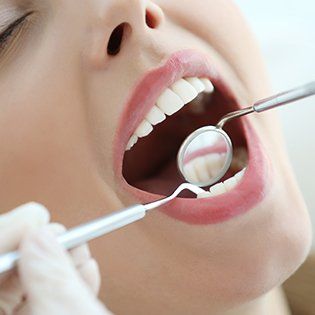 When a routine hygiene session is no longer enough to curb the presence of periodontal disease, our team recommends a deep cleaning instead. This process is also known as "scaling and root planing," and it often requires multiple appointments to complete, depending on the severity of the patient's condition. First, we'll start with the scaling, which involves the thorough removal of plaque and tartar buildup above and below the patient's gum line. Then, we'll focus on smoothing down the rough tooth roots (a common target for bacteria) during the root planing portion to reduce the risk of further inflammation.
Antibiotic Therapy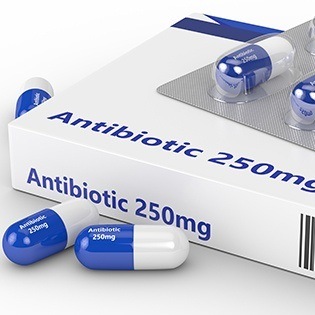 Antibiotic therapy is often recommended as a supplement to scaling and root planing. Our practice uses ATRIDOX, a topical gel that is placed in infected periodontal pockets. Once there, it solidifies into a wax-like substance that gradually releases medication for weeks after the initial placement. Its presence helps to kill leftover bacteria, stop the disease's progression, and even reduce the size of the gum pockets over time.
Gum Recontouring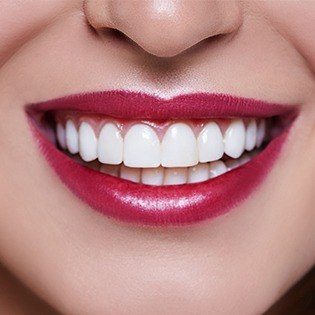 One of the most noticeable consequences of periodontal disease is that the gum tissue often gradually recedes and exposes the roots of the teeth. In addition to the cosmetic impact, this can also cause painful sensitivity. That's why Washington Dental Associates offers recontouring services that help correct imbalances by adjusting the natural gum line. This service may also be recommended for smiles that are overly short or "gummy" in appearance.
Treating Bad Breath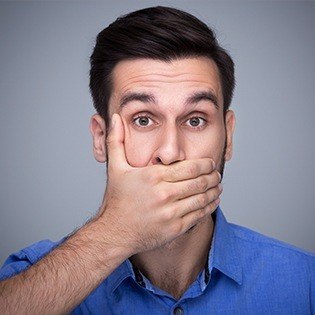 Chronic, unexplained bad breath is a common symptom of untreated periodontal disease, but it's not the only potential cause. If you're feeling self-conscious about what your friends and family may be smelling every time you speak, please don't hesitate to contact our Bergenfield practice and schedule a consultation. Our dentists can explore possible explanations behind your bad breath and provide any necessary treatment to help alleviate it for the long-term. We can also review helpful tips for at-home oral hygiene!
Learn More About Treating Bad Breath
5 Common Warning Signs of Gum Disease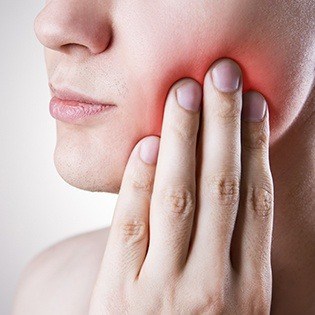 There are two forms of gum disease commonly referred to as gingivitis and periodontitis. When gum disease is diagnosed in the earliest stages (gingivitis), it is highly treatable. Unfortunately, the mild symptoms of gingivitis make it difficult to diagnose. When gum disease progresses to the periodontitis stage, the serious impact on oral health can be detrimental. In order to ensure we can begin periodontal therapy in the earliest and most treatable stages, we need to inform our patients about the warning signs. The five most common early warning signs of gum disease are:
Bleeding gums. This typically occurs during brushing and flossing, but some patients notice light bleeding during meals.
Discoloration to the gum tissue . Patients may notice darker pink or red coloring to the soft tissue.
Inflammation or puffiness in the soft tissue.
Teeth that look longer due to the recession of the gums.
Infection or sores in the gum tissue.