Teeth Whitening – Bergenfield, NJ
Brightening Smiles with Teeth Whitening
Most people would like to have a healthy, bright smile and shining teeth. One of the most popular, effective, and safe means of achieving this is through teeth whitening. With this popular service, you can brighten the color of your teeth, with one treatment lasting as long as five years.
If you're interested in teeth whitening, you'll start by talking with Dr. LaCap or Dr. Tong about what's best for you. Some people are better candidates than others for whitening. For example, if your teeth have a yellow, brownish, or orange tinge due to age, coffee, tea, or smoking, chances are very good that teeth whitening will help you. However, if your teeth are a dark gray tone from fluorosis, smoking, or tetracycline use, whitening results may be less dramatic. You should also know that whitening doesn't lighten artificial materials such as resins, silicates or porcelains. What's more, sensitive teeth, teeth with periodontal disease, and teeth with worn enamel typically do not respond well to whitening.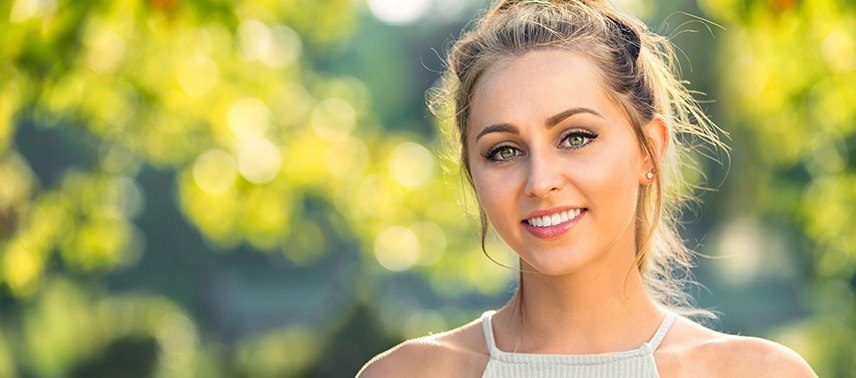 Why Choose Washington Dental Associates for Teeth Whitening?
In-Office & Take-Home GLO Whitening Available
Comprehensive, Customized Smile Makeover Plans
Not Satisfied? You Get Your Money Back
GLO Whitening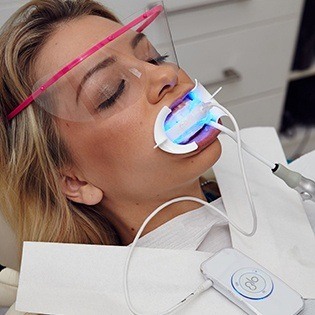 Our office uses GLO Whitening to help patients achieve stunning results. With GLO Whitening, we can safely and effectively brighten your smile up to 10 shades in one visit. Most patients notice the difference immediately, even though your teeth will continue to lighten for the next few days. Some patients may experience mild sensitivity after teeth whitening with GLO, but it should lessen over time. Avoiding dark beverages and foods that stain will help you protect your new, white smile.
Learn More About Glo Whitening
Take-Home Teeth Whitening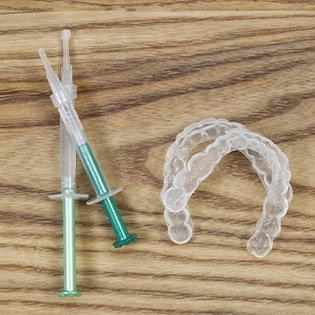 If you're interested in touching up your smile later on or you'd like to brighten it at home, we can supply you with a special take-home whitening kit as well Your professional-strength kit will come with a pair of custom whitening trays and a supply of whitening gel.
Learn More About At-Home Teeth Whitening
Enjoy A Better, Brighter Smile
Call Washington Dental Associates to learn more about teeth whitening or to reserve your whitening consultation. We offer cosmetic teeth whitening to patients from Bergenfield, Dumont, New Milford, Teaneck, Cresskill, Tenafly, and other parts of New Jersey.