CEREC® Restorations – Bergenfield, NJ
Single-Visit Crowns with CEREC Technology
When you have a broken, chipped, or decayed tooth, a custom-made crown will help you restore its strength and appearance. Traditionally, a crown procedure would take at least two visits to complete. The dentist would prepare your tooth and place a temporary during the first visit. Then, in the second appointment, your temporary would be switched out for a permanent crown. With state-of-the-art CEREC treatment, we're able to perform that entire process in just one trip to our Bergenfield dental office. If you need to restore one or more teeth with a custom-made crown, call Washington Dental Associates in Bergenfield to schedule a treatment consultation today. We'll explain more about what's possible with CEREC technology and help you plan to achieve a flawless smile.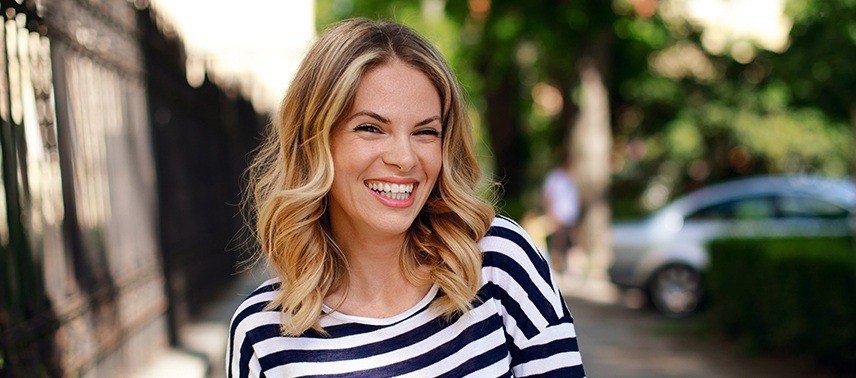 Why Choose Washington Dental Associates for CEREC® Single-Visit Restorations?
Impressions, Milling & Final Crown Placement in 1 Appointment
Seamlessly Natural Dental Ceramics
Evening Appointments & Weekend Availability
What is CEREC?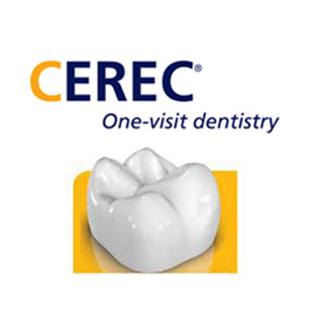 Thanks to today's advanced technology, you can receive treatment with a single-visit CEREC dental crown. Each same-day CEREC restoration is custom-made according to the patient's needs and placed in just a single, short appointment. CEREC stands for Chairside Economical Restoration of Esthetic Ceramics. Simply put, that means we're able to put the entire dental restoration process into your dentist's hands right at your chairside, so you are intimately involved in every step of treatment, leaving our office with a flawless smile in just a few hours.
What Should I Expect During Treatment?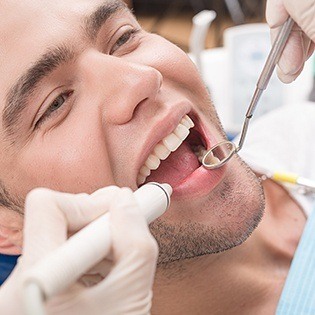 On the day of your appointment, our team will prep your tooth and take a digital impression of it. We'll then use your impression to create a custom design for your crown. Our milling unit will begin working on your crown using that information from our design while you rest comfortably in our Bergenfield, NJ dental office. Each restoration is crafted from high quality dental-grade porcelain. When your crown is ready, all we have to do is attach it and make sure it fits properly. You can return to your normal routine that same day with a revitalized smile! This makes CEREC one-visit dental crowns a great option to repair smiles right away during a dental emergency.
What are the Benefits of CEREC One-Visit Restorations?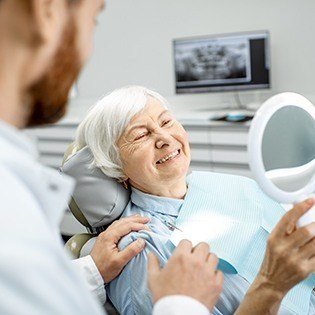 There are many benefits associated with treatment utilizing the modern CEREC one-visit restoration method, including:
Saved time – this is the most obvious benefit. You only need to visit our office for one appointment, and you'll leave with a flawless smile.
Reduced error – because the entire process is completed by our team, the CEREC system reduces the risk for human error that occurs when treatment plans are communicated back and forth between our office and a dental lab.
Natural looking results – the high-quality ceramic restorations produced with our CEREC milling units will blend seamlessly into your natural smile.
How do I Care for CEREC Dental Restoration?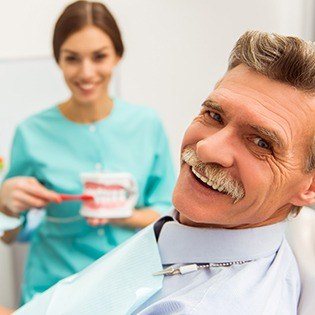 Because CEREC crowns, bridges, and other restorations are crafted using porcelain materials, you may need to make some changes to your oral hygiene products to avoid wearing away the tooth-colored ceramic. We usually encourage patients to use ultra-soft bristled toothbrushes and minimally abrasive toothpaste. You may also want to use a waxed floss or water flosser to avoid pulling or tugging around the edges of your custom restoration. During your biannual dental exams and teeth cleanings, our team will examine your CEREC restoration carefully to ensure it remains whole and functional. The high-quality ceramic is stain-resistant, so your repaired smile will remain brilliant white for years to come.