Gum Recontouring – Bergenfield, NJ
Helping You See a More Even Smile
Teeth aren't the only parts of a smile that can cause a person to be unhappy. If gums are protruding, appear uneven, or make it difficult to receive restorative dentistry solutions (i.e. dental crowns), it can be problematic for your smile's aesthetic and overall health. At Washington Dental Associates, we want to remedy this problem by providing gum lifting and recontouring in Bergenfield. Using a soft tissue laser, we can shape and sculpt your gum line into a beautiful work of art. Not only will you have a boost in confidence, but your smile will look and feel healthier, too! Contact us to schedule your appointment and get started on a path to a better smile.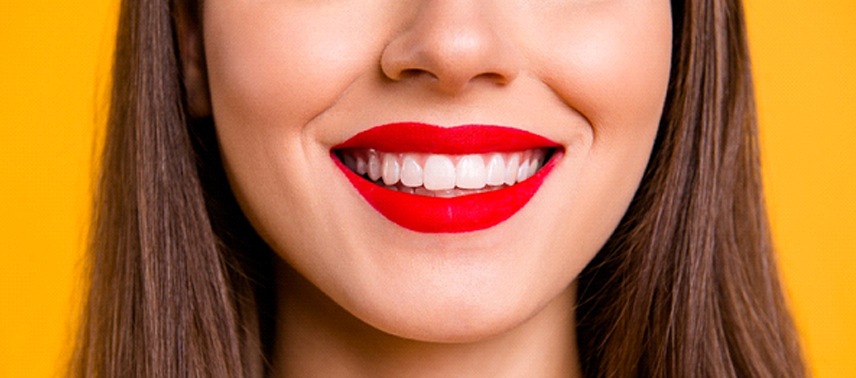 Why Choose Washington Dental Associates for Gum Recontouring?
Safe and effective procedure that uses a soft tissue laser
Faster recovery time
Removal of excess gum tissue to improve smiles
The Gum Lifting and Recontouring Procedure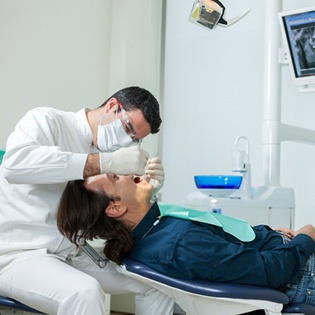 At Washington Dental Associates, our team of dentists will begin by examining your mouth to ensure you are a good candidate for gum recontouring. After discussing your goals and what you can expect from the procedure, they will begin by using a handheld device known as a soft tissue laser. While some dental offices still use the traditional scalpel and sutures method, this advanced piece of dental technology makes it safer, more effective, and reduces recovery time.
Your cosmetic dentist in Bergenfield will carefully move the laser along your gum line, shaping and sculpting it in a way that improves your appearance. Along the way, the laser will cauterize the tissue, minimizing any possible bleeding. It is highly unlikely you will feel any pain throughout the procedure, and because it is so quick, there is a great probability that you won't need anesthesia or sedation beforehand!
Once you finished with your procedure, you can expect to experience some soreness but not enough to keep you from your normal daily routine. It will best to eat soft foods for the first few days and avoid anything that may be hot. You'll receive additional instructions from your dentist regarding how to quickly and effectively heal after gum recontouring.
Benefits of Gum Recontouring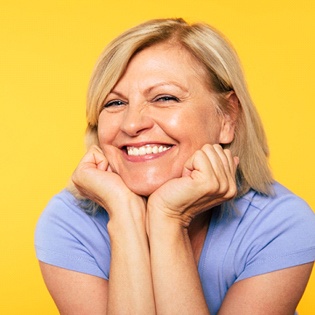 Apart from the fact that you'll have a beautiful new smile, gum recontouring offers patients additional benefits, such as:
Versatility: Gum recontouring is great for patients who require one or a few teeth or an entire arch for treatment.
Improved oral health: Not only will the removal of excess gum tissue reduce your chances of developing gum pockets and ultimately, gum disease, but if you are in need of a dental crown but have insufficient tooth structure, gum recontouring can expose more of your tooth so a dental restoration can be properly put into place.
Improved smile aesthetics: If you think teeth are the only things that can be transformed, guess again. Once your gums are more even or are free from what is known as a "gummy smile," you'll be pleased to see a fully transformed smile that looks and feels like a million bucks.