Invisalign Bite Alignment – Bergenfield, NJ
Improving Your Bite with Clear Aligners
A bite alignment problem not only negatively impacts your smile's aesthetic, but it can also cause severe jaw pain, migraine headaches, and excessive wear and tear on your teeth. At Washington Dental Associates, we want to help remedy these problems by offering Invisalign in Bergenfield. Using clear aligners to gently shift your bite in the right direction, it can alleviate much of the discomfort you may be experiencing as well as the wear on your precious teeth. Instead of living with the pain, why not contact us to schedule an appointment and find out how Invisalign can help you achieve a better smile.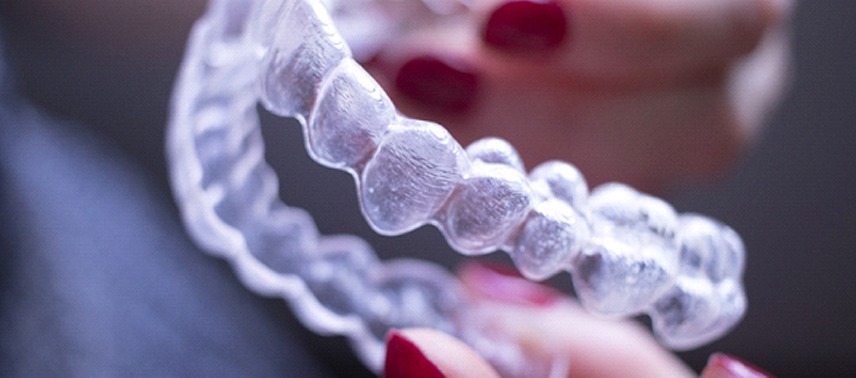 Why Choose Washington Dental Associates for Invisalign?
Clear aligners make it possible to avoid metal brackets and wires
Faster results
Highly-skilled and trained dental professionals
Why Should I Fix My Bite?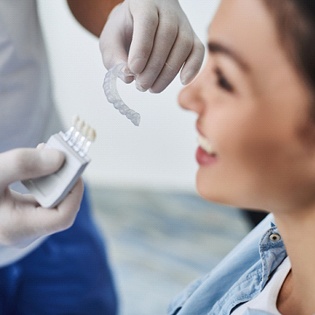 If the idea of tooth decay, gum disease, and other oral problems doesn't sound like your idea of fun, then maybe it's time to consider how you can improve your bite alignment issue. When your bite is off even in the slightest, it can affect both your oral cavity and facial structure. From chronic jaw pain to wear and tear on your teeth to a heightened risk of developing TMD (temporomandibular joint disorder), all of these can be attributed to problems with an individual's bite.
Fixing this problem with Invisalign can put your smile in its appropriate place and alleviate many of the problems you're experiencing, making it possible to enjoy the look of your smile as well as keep it clean and healthy for longer.
How Can Invisalign Correct My Bite?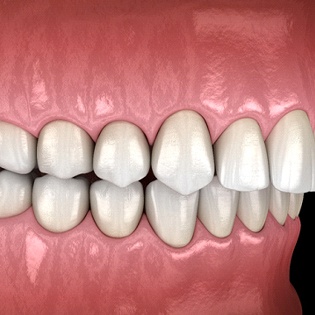 By using clear braces in Bergenfield, your dentist can fix any type of bite problem you might have, including. Whether it's an overbite, underbite, crossbite, open bite, or dental midlines, these unique and innovative pieces of clear plastic can move and shift your teeth in the right direction.
To get a better understanding of the different types of bites people can have, here are a few brief descriptions:
Overbite: When the upper teeth protrude out further than the bottom teeth.
Underbite: When the bottom teeth are pushed too far forward while the top teeth sit too far back.
Crossbite: This occurs when your upper teeth sit inside your lower teeth. It can cause your teeth to wear down much quicker.
Open Bite: When your teeth do not meet when you close your mouth, you have what is known as an open bite.
Dental Midlines: If the back of your teeth do not align properly, you might notice problems developing with your jaw as a result of these dental midlines.
Is Invisalign Right for Me?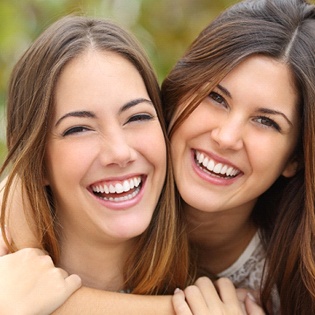 While Dr. LaCap will be the only individual who can definitely say whether you are a good candidate for Invisalign or not, it will be necessary for you to agree to a few things if you want to have a successful treatment, such as:
You are committed and agree to wear your aligners for 20-22 hours each day
You will keep your frequently scheduled dental appointments for proper follow-up.
You will agree to avoid stain-causing foods and drinks, as they can dull your aligners.
You want to see faster results than with traditional metal braces.