Cosmetic Dentist – Bergenfield, NJ
Transform Your Smile & Show it Off Confidently!
Did you know that a bright, vibrant smile can take years off your appearance and improve your personal and professional success? We believe people shouldn't have to hide their smiles because of chips, stains, or gaps. Our cosmetic dentists can design a customized plan to correct imperfections and refresh your smile.
You deserve a smile that you will be proud to show off. From teeth whitening to veneers to Invisalign, cosmetic dentistry can revitalize your smile and boost your confidence. Our team will present options that match your personal goals and fit your budget. Reclaim your self-confidence through cosmetic dentistry!
Why Choose Washington Dental Associates for Cosmetic Dentistry?
Virtual Smile Design Technology
Metal-Free Zirconia Materials Available
GLO In-Office & Take-Home Teeth Whitening
Porcelain Veneers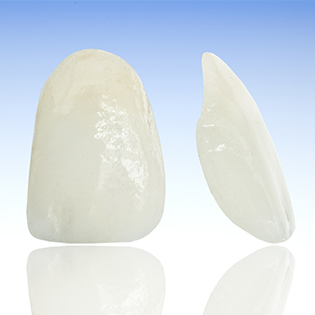 Porcelain veneers are wafer-thin dental restorations that are designed to cover the front surfaces of teeth. They're often a good choice for cosmetic transformations because they can seamlessly hide several flaws – from stains to chips to gaps between teeth – all at once behind a new, beautiful smile without harming overall function. Better yet, the durable porcelain structure actually resists staining even more effectively than natural tooth enamel!
Learn More About Porcelain Veneers
Lumineers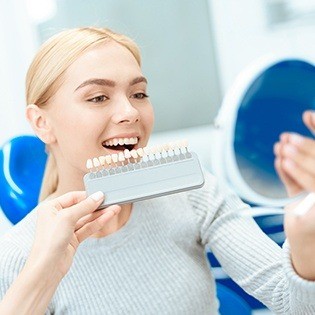 While traditional porcelain veneers are a highly popular cosmetic service, some patients are hesitant to commit to them because their placement does require some natural dental structure to be removed. Lumineers are a high-quality alternative that's even thinner – barely the thickness of a contact lens! This means that their placement (unlike traditional veneers) is reversible if the patient ever decides to return to their natural smile. Our dentists will be happy to help you explore the unique advantages of both types of veneers in greater detail during a one-on-one consultation.
Metal-Free Restorations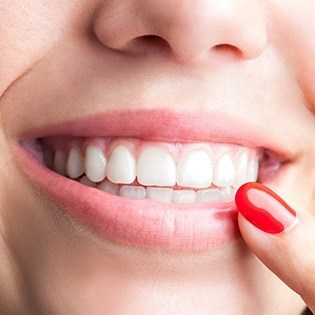 When a tooth has suffered serious decay or a fracture, it will require a custom-made restoration to bring back its function and appearance. Thankfully, the days of being stuck with a dark-colored metallic or gold addition are over! Our practice is happy to craft new crowns, inlays, onlays, and more from lifelike Zirconia. In addition to being 100% biocompatible and highly attractive, Zirconia is also durable enough to withstand vigorous chewing and biting for the long-term.
Direct Bonding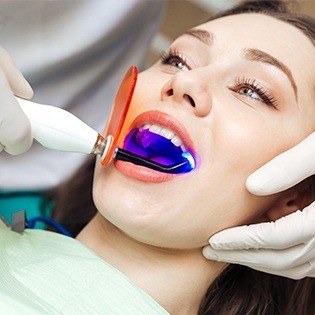 Direct bonding is a fast and affordable way to correct relatively minor cosmetic problems, such as dark stains on the teeth, small chips in the enamel, or thin gaps between teeth. In most cases, this process only requires a single appointment to complete. One of our dentists will apply tooth-colored composite resin to the area in question and sculpt it into place until it blends right in with the natural structure. While bonding may not be as permanent as veneers or restorative work, the improvements can still last for several years at a time!
In-Office Teeth Whitening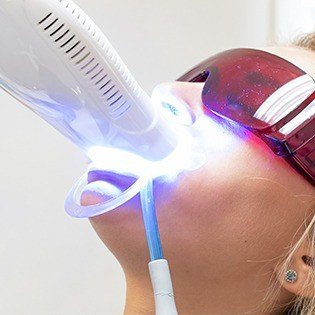 Dental staining and discoloration can happen over the years for various reasons, from lackluster oral hygiene to a coffee-heavy diet to simply unavoidable factors like genetics! If you're ready to regain a beautifully white smile on a quick timeframe, consider GLO in-office whitening here in Bergenfield. This brand (short for Guided Light Optics) relies on heat and light to activate the professional-strength whitening agent. After just one application, many patients find that their enamel is up to 5 shades brighter than before!
Learn More About Teeth Whitening
At Home Teeth Whitening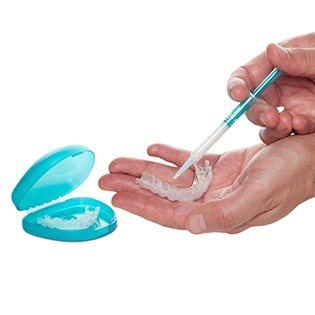 GLO is also available from our practice as a purely take-home kit that can be used on your own schedule! The kit includes high-strength whitening gel, custom oral trays, and a safe LED light to help accelerate the whitening process. It's easy to use these components while still performing other activities, like cooking dinner or getting ready for work. Better yet, it's very gentle for sensitive gums and teeth.
Gum Recontouring/ Crown Lengthening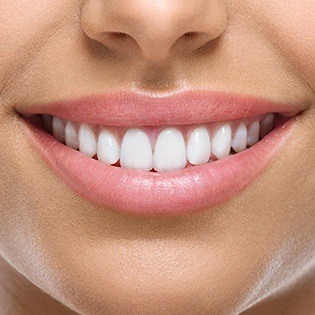 Do you feel that your smile looks overly short, unbalanced, or even "gummy" in photos? An overabundance of gum tissue can chip away at self-confidence, but it thankfully doesn't have to be permanent. With cosmetic gum recontouring (also sometimes referred to as "crown lengthening"), our dentists can carefully remove unnecessary tissue and reshape the natural gum line so that it better compliments your teeth. We may even be able to reveal more of your beautiful smile to the world!
Learn More About Gum Recontouring
Digital Imaging/ Virtual Smile Design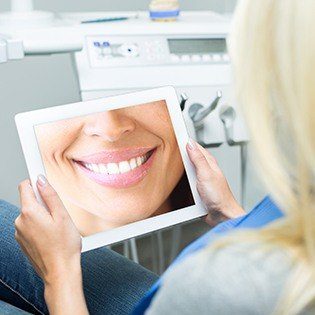 Wouldn't it be nice if you could see the results of certain cosmetic procedures before undergoing the treatment in the first place? With virtual smile design technology, this "dream" is a reality! All our team needs is a photo of your current smile, and we can adjust the image to reflect the positive results of veneers, direct bonding, teeth whitening, and more. You can take the altered photo home to consider how it looks or even share it with friends and family members to get their opinions. No matter what you decide, this modern visual aid can help you pursue treatment with total confidence.
Smile Makeovers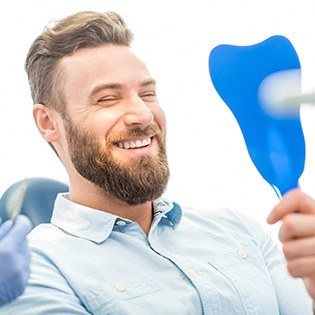 If you're ready to improve the appearance of your teeth but unsure of where to start, Dr. Tong and Dr. LaCap can help you plan the ideal smile makeover here in Bergenfield! After reviewing your needs through an examination in the treatment chair and discussing any personal goals and preferences, they can recommend certain treatment options that will create the beautiful improvements you have in mind. Better yet, planning out your full treatment ahead of time can make the scheduling of future appointments more convenient.
Learn More About Smile Makeover
Start Exploring Your Cosmetic Dentistry Options Today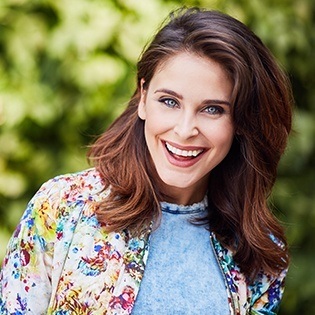 Our team is proud to offer comprehensive cosmetic care to patients Bergenfield, Dumont, New Milford, Teaneck, Cresskill, and Tenafly, New Jersey. Call Washington Dental Associates to schedule a cosmetic consultation with one of our dentists.