Full-Mouth Reconstruction – Bergenfield, NJ
Giving Patients Hope for a New Smile
At Washington Dental Associates, our team of professionals is pleased to offer a unique solution for individuals dealing with multiple dental problems. Combining multiple cosmetic and restorative services into a single treatment plan, we can provide full-mouth reconstruction. From porcelain veneers and dental crowns to dental implants and dentures, we can evaluate your problem areas and provide the right combination of treatments to give you a new and improved smile. To learn more about full-mouth reconstruction, contact our office today!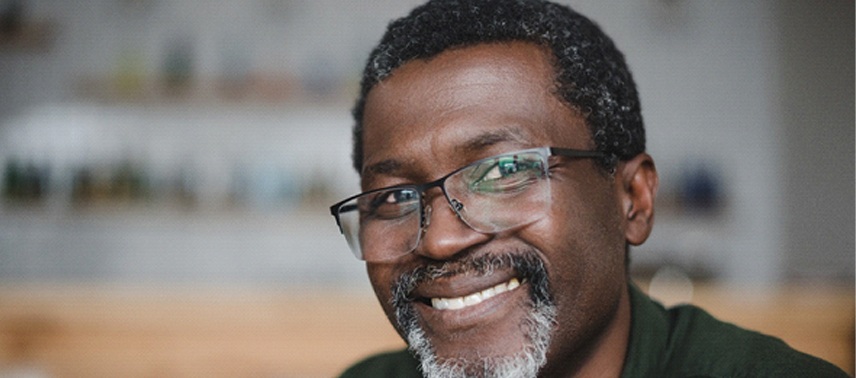 What is Full-Mouth Reconstruction?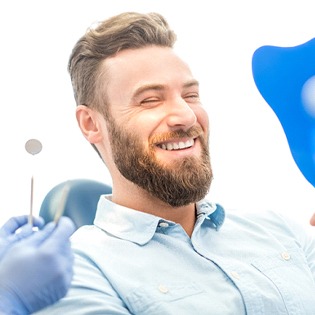 Full-Mouth Reconstruction is the process of combining multiple services to create a treatment plan that addresses the many problem areas of your smile. Using your set budget and specified timeline, our team will work with you to formulate a plan that meets your needs and helps you achieve a showstopping, beautiful, and healthy smile.
What Can I Expect with Full-Mouth Reconstruction?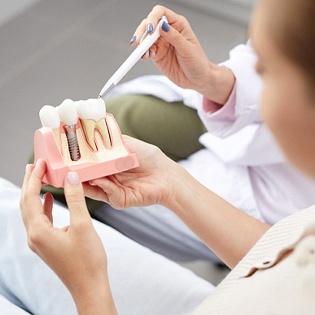 When dealing with a multitude of issues that negatively impact your ability to perform regular oral functions (i.e. speaking, eating, chewing, smiling), it is time to consider how full-mouth reconstruction can benefit you. Dr. LaCap and her team will take the time to discuss your concerns and goals as well as perform a thorough examination of your oral cavity and facial structure.
After spending much time going over your comfort level with regard to budget and timeline, we will select the treatment options we believe are right for you. Some of these may include:
Crown/Bridge
Onlays & Inlays
Porcelain Veneers
Dental Implants
Dentures
In order to formulate the most accurate and precise plan for you, we will likely require digital X-Rays as well as use additional technology to determine the placement and feasibility of certain treatments. Our team will also spend time discussing your current health and whether you are experiencing any discomfort as a result of the problems present in your mouth. This information is necessary for us to have a complete picture to best identify which treatments will help to restore your smile and improve its functionality and health.
Benefits of Full-Mouth Reconstruction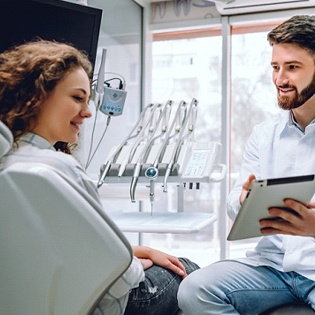 While it might seem as if this type of service will require too much time, the results will be worth the wait. Besides, depending on the recommendations of your dentist in Bergenfield, it may not take as long as you expect.
Some of the most common benefits you can expect from having full-mouth reconstruction include:
Improved aesthetics and a boost in confidence
Restored functionality within your jaw and other facial/oral features
Greater ability to chew, speak, eat, and smile
Improved oral health because you decide to replace missing teeth
Relieve pain you are experiencing in your oral and facial structures (i.e. teeth, jaw, gums)
Dr. LaCap and her team are trained, experienced, and well-versed in the art of full-mouth reconstruction. You can trust that by placing your smile in their hands, they will deliver outstanding and longer-lasting results.