Awards & Recognitions – Bergenfield, NJ
At Washington Dental Associates, our team of doctors is not only highly skilled experts in the field of dentistry, but Dr. Mariliza LaCap and Dr. Darren Tong are award-winning dental professionals who understand what it takes to provide exceptional service to patients of all ages. Dr. LaCap's list of distinguished awards include:
Excellence in Orthodontic Award by the American Association of Orthodontics
Excellence in Periodontics Award by the Northeastern Society of Periodontists
Appreciation Award by The Filipino Reporter Newspaper
Award of Distinction by the CM Eastern Seaboard USA
Much like his wife and colleague, Dr. Tong also shares noteworthy recognitions, being awarded the:
Excellence in Restorative Dentistry Award by the Operative Department, Columbia University
Excellence in Prosthetics Award by the Teledyne Hanau Corporation
Appreciation Award by the Filipino Reporter Newspaper
Alongside Dr. Muñoz, the three work together to create an environment that is committed to excellence, believing in the life-changing results patients can achieve when visiting our dental office in Bergenfield.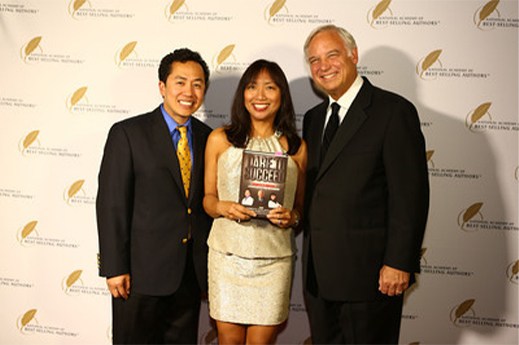 Best-Selling Author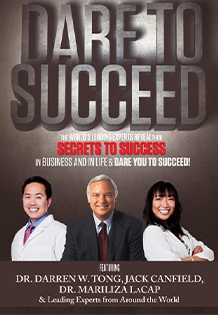 Dr. Mariliza LaCap is more than just the founder of the Washington Dental Associates offices. She is also a best-selling author! Dr. LaCap and her husband, Dr. Tong co-authored the book, "Dare to Succeed: The World's Leading Experts Reveal Their Secrets to Success in Business and in Life – and Dare You to Succeed!" Released in August 2013 by CelebrityPress™, Dr. LaCap and Dr. Tong's contributed a chapter that focuses on "6 Keys to Success (and This May Shock You)." By offering their unique tips and strategies to achieve professional success, readers can feel more confident going after the competition and creating a lucrative and prosperous business.
The two joined forces with best-selling author Jack Canfield and other leading experts to create a book that is beneficial for entrepreneurs and professionals of all types. Upon meeting Mr. Canfield, who is the author of "Chicken Soup for the Soul," at an awards ceremony, Dr. LaCap informed him of their new dental office opening, making it their second location. Although occurring at a time when many businesses were closing as a result of the poor economy, Mr. Canfield and Dr. LaCap further discussed the dentistry field and asked that she and her husband contribute to the new book, which reached best-seller status on Amazon in eight categories on the day of its release!
Because of their commitment to the field and the many patients who continually entrust their smiles to the team at Washington Dental Associates, Dr. LaCap and Dr. Tong are true experts in every sense of the word. Leading a highly successful business with a qualified team of professionals who give 110% every day, their skills, knowledge, and experience led Dr. LaCap and Dr. Tong to be featured on American's PremierExperts®. They will also be recognized by The National Academy of Best-Selling Authors™.
Of course, this isn't the only book Dr. LaCap has contributed to. In 2012, she also co-wrote the book, "Inside Job! The World's Leading Dental Experts Reveal The Secrets to Total Body Health from the Inside Out!" Released by CelebrityPress™ in September 2012, it incorporates the viewpoints of multiple experts who share how dental medicine and health are closely connected to the body as a whole.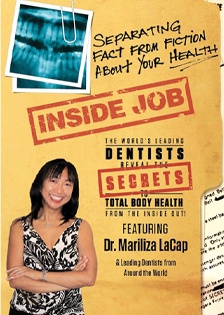 Dr. LaCap's contributed the chapter titled, "Can Cosmetic Dentistry Actually Save Your Life? – Smile More, Live More!"
The book reached best-seller status in three categories on Amazon. Dr. LaCap's knowledge and skill in cosmetic dentistry made her a valuable asset and addition to the book's goal to share unique secrets and techniques as to how dental and total body health combine. Her contribution to the book led to her recognition by The National Academy of Best-Selling Authors®.