Community Involvement
At Washington Dental Associates, we are dedicated to helping our patients achieve and maintain their optimal level of oral health in order to help them lead healthier, happier lives. What many patients don't know is that our team is just as dedicated to helping our friends and neighbors in Bergenfield, Tappan, and around the globe, whether they're our patients or not. Our Bergenfield dentists and dental team members participate in numerous community events, activities, and organizations to promote healthy lifestyles and give to those in need.
If you want to learn more about some of our community activities, keep reading below. We would love to hear from you if you have events and activities that we can help with, so please don't hesitate to give our team a call or talk to us during your next visit.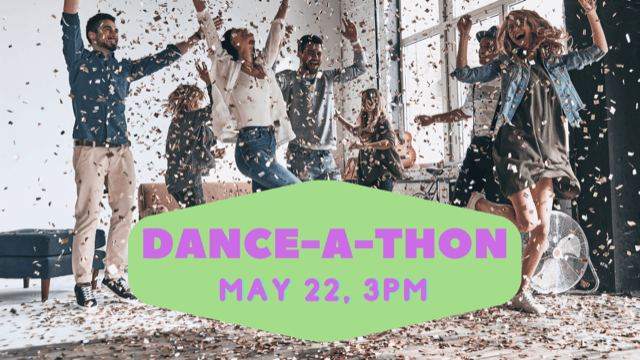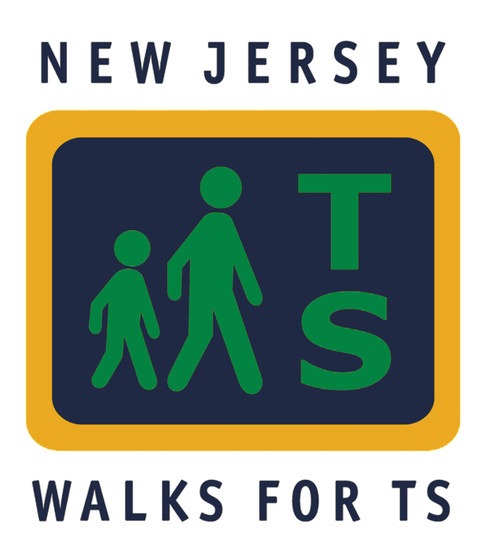 Our office prides itself on diversity and inclusivity. We care about our patients, our community and our smile team. Every year we choose a charitable organizations to align with and donate to. This year we have chosen New Jersey Center for Tourette Syndrome (NJCTS) because one of our wonderful smile team members, Amanda was diagnosed with Tourette Syndrome at the age of 5. Amanda is an inspiration to us. She has overcome so much in her life. In spite of her situation, she goes above and beyond in helping our patients achieve health and confidence thought a healthy and beautiful smile.
Click here for Amanda's story.
Tourette Syndrome (TS) is an inherited, neurological disorder characterized by repeated involuntary movements and uncontrollable vocal (phonic) sounds called tics. In a few cases, such tics can include inappropriate words and phrases. (Check out our FAQs)To learn more about Tourette Syndrome, click here.
On May 22 at 2:30, our office will be participating with NJ Walks for TS. NJ Walks for TS promotes awareness, acceptance, action, and advocacy of Tourette Syndrome and its associated disorders. This event is about fun and empowerment for kids, by kids, and about kids. It is a chance to stand up and step out to break the stigma attached to TS and show your support for our friends, family, and neighbors living with this misunderstood neurological disorder. All funds raised support our various programs including education outreach, scholarships and awareness. Click here to donate.
Our Story
Dr. LaCap is the founder of our three dental offices, and she and her husband, Dr. Tong, are the proud parents of five children. They feel blessed to have such an abundance of gifts in their lives, and they are dedicated to sharing with others. We truly believe in paying it forward.
As a child, Dr. LaCap's parents struggled to afford the dental care needed for Dr. LaCap and her siblings. She has experienced the difficulty of sitting in class with tooth pain, and she never wants to see this happen to other children. While Dr. LaCap's childhood was happy and she knows her parents worked hard and did their best, she also knows from personal experience that sometimes people need a helping hand. She knows because a dentist gave her family the help they needed. The dentist offered Dr. LaCap and her brothers the dental care they needed to remove dental infection and relieve toothache pain.
This kind and gentle dentist gave Dr. LaCap her first experience with how a dentist's generosity can impact lives. As an adult, Dr. LaCap is passionate about giving this same gift to other children and families in need of a helping hand. Whether she's volunteering as a troop leader, class mom, and confirmation teacher or providing free dentistry in our practice and on mission trips around the world, Dr. LaCap loves having the opportunity to help kids smile. If you want to help our dentists and team members offer dentistry from the heart, we welcome your involvement as a volunteer or through donations. Your time, talent, and dollars will all be put to good use helping those in need right here in Tappan and Bergenfield and around the world.
Our Goals
For the past 25 years, our office has donated over $150,000 in dental work to children and adults in communities both near and far. We believe there is power in paying forward the kindness and generosity that has been shown to us! Dr. Tong and Dr. LaCap feel blessed to work with such an amazing team of dental experts, and they love having the opportunity to share their time and talents with those in need. They believe that giving frees them from the familiar territory of their own needs by opening their hearts to the world occupied by the needs of others, and they love to give back in any way they can. Because of Dr. LaCap's personal experience, dental care for children holds a special place in her heart, and she and Dr. Tong are the proud parents of five children of their own.
Our Previous Community Projects
We participate in numerous community events and charitable organizations, and we love having a chance to give back. Some of our annual projects include:
October is Susan G. Komen & Breast Cancer Awareness Month
We realize you have many choices when it comes to finding the right Bergenfield and Tappan dentist, and we're thankful you've chosen our practice for your dental needs. As a way of saying "thank you" and supporting a cause we truly believe in, if you donate $10 or more to the Susan Komen foundation of North Jersey to help us support breast cancer awareness, we'll give you $50 off your next dental service!
Why are we doing this?
Many years ago, one of our lovely hygienists, Diane, lost her mother and her sister to breast cancer. One year later, she discovered she had the genetic marker for breast cancer. She made the painful decision to go forward with a mastectomy to avoid the same fate. During this same year, two of our patients went through treatment and survived breast cancer. In honor of survivors everywhere and in memory of those who have lost their lives to breast cancer, we have supported and donated to cancer awareness regularly organizations regularly.
Everyone knows a friend or family member who has been diagnosed with or survived breast cancer. Call our office to make an appointment and Smile Pink for the cure.
Dr. Mariliza LaCap and their smile team are doing their part in raising is helping with Breast Cancer Awareness. Owners of Washington Dental Associates, Dr. LaCap and her husband, Dr. Darren Tong are supporting Breast Cancer Awareness by giving everyone the opportunity to donate $10.00 to the Susan G. Komen Breast Cancer Awareness Foundation of Northern New Jersey and receive, as a "Thank you!" $50.00 in dental services.
"Over 8 years ago, one of our lovely hygienists, Diane, lost her mother and later her sister to breast cancer. 1 year later she discovered she had the genetic marker for breast cancer.
She made the painful decision to go forward with a mastectomy to avoid the same fate. During the same year, 2 of our patients went through treatment and survived breast cancer.
In honor of breast cancer survivors and in memory of those that lost their lives to breast cancer, we have supported and donated to cancer awareness, along with Susan G. Komen foundation of New Jersey," Dr. LaCap says.
You can also show your Support through the month of October with your very own stylish Pink Swarovski Crystal Smile for a $25 donation. 100% of this donation will go towards the Breast Cancer Research Foundation. The Pink Swarovski Crystal is applied to the tooth with a temporary dental adhesive. It is safe and takes less than 5 minutes for a dentist to apply. After the month of October, we can remove it for you, or you can keep it on as long as you'd like.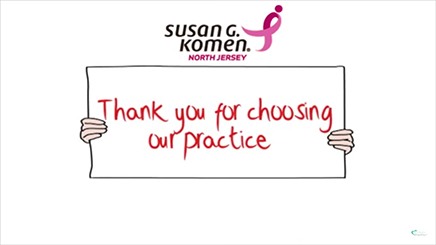 Halloween Candy Buy Back
What's a ghost's favorite candy? BOO-ble gum!
At Halloween, trick-or-treaters can bring their excess candy to Washington Dental Associates in Bergenfield to receive $1 for every pound of candy, as well as a chance to win a $50 gift certificate to Toys R Us.
What are we going to do with all that candy? The doctors are working with Operation Gratitude who will ship the candy to our troops overseas. "The soldiers look forward to these care packages full of treats because it reminds them of home. They know we are thinking about them," says Dr. LaCap. "Not to worry about our troops and tooth decay – we will also be sending them toothbrushes!"
"Kids can still have all of the fun of trick-or-treating and maybe eat a few of their favorite candies. Eating all the candy from trick-or-treating can do a lot of damage. Exchanging the excess candy for toys, games, and prizes is much healthier and more fun," said Dr. Tong. "Plus, if you bring in 5 pounds or more, your child can get a free sealant that's regularly worth $75."
Day of Free Dentistry
Over the past 5 years, over $100,000 of dental work has been donated and rendered. All team members and Doctors from this office volunteer their services and time. This is truly is an office with a heart.
On Tuesday, October, 8th Washington Dental Associates and Smile More Dentistry will host their Day of Free Dentistry. The event will be on a "first come, first serve" basis. The line usually begins as early as 7 am with people lined up around the block. Dr. LaCap and Dr. Tong, with their team, will provide each patient with a filling, extraction, or a dental cleaning.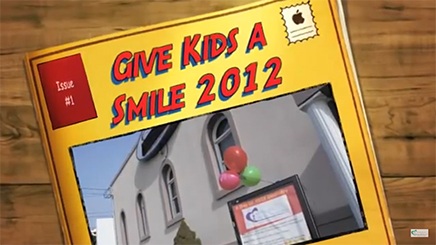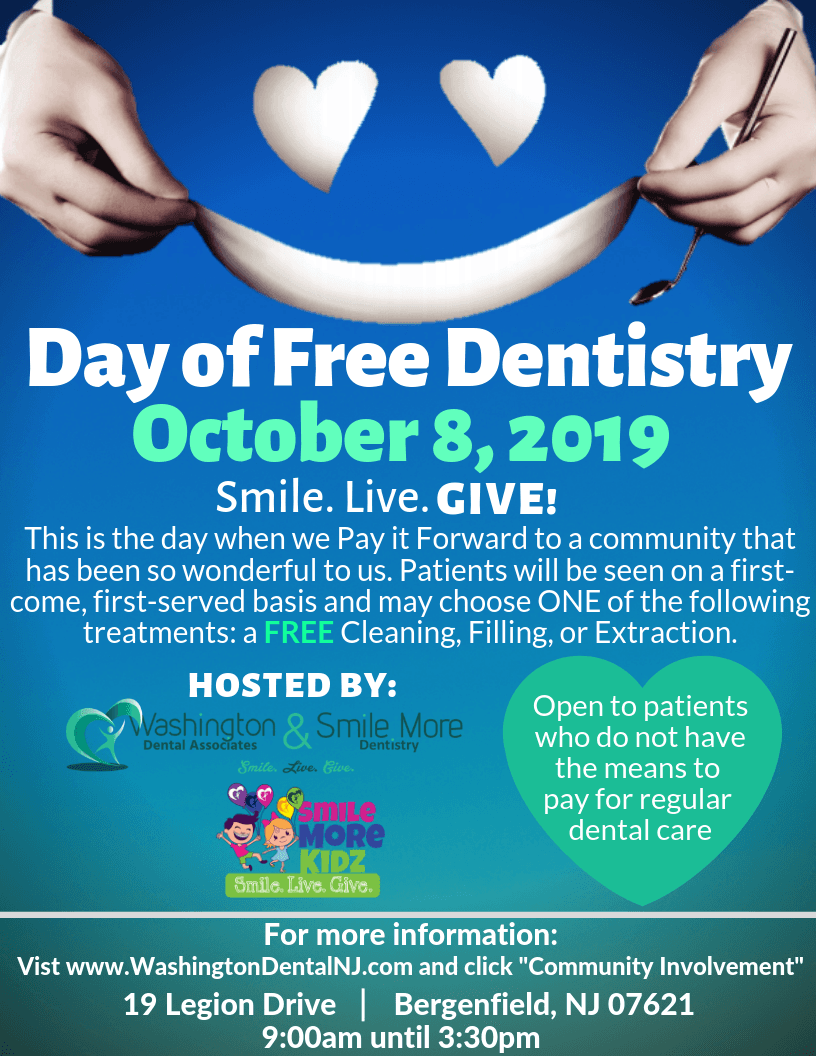 Teacher & Nurse Appreciation
During the second week of May, we offered special incentives for our teachers and nurses. They receive a special $50 certificate toward any treatment at our office as well as one for a complimentary exam, X-rays, and dental consultation (a $250 value)! That's a sweet deal we've created just to say thank you during Teachers & Nurses Appreciation Week. We sincerely appreciate everything teachers and nurses do in our community. Between educating our children and nursing the sick back to health, we know your job is important, and so are you!
Giving Back to our Hometown through Bantay Bata
Bantay Bata is a child welfare program that not only rescues and rehabilitates sick and abused children, but also provides shelter, therapy, and quality home care for rescued children until they can be reunited with their families or referred to proper child care services. Through the years, our office has had "White-a-thons" and "Sealant-a-thons" to help raise money for this organization. Please do not hesitate to ask about any upcoming promotions, or how you can donate to this great cause.
World Mission Partners
We participated in a mission trip to the Dominican Republic and Haiti offering humanitarian aid, dental care, oral hygiene, and public education. We also accepted and matched flip-flop donations, and provided donated clothing items. Your continued generosity is our strength!
Costa Rica Mission Partners & Abraham Project Mission
In August of 2015, we worked with Costa Rica Mission Partners (CRMP) and the Abraham Project Mission to lend a hand helping those who need it most. Drs. Tong and MacLaga, as well as team members, Ana DeJesus and Lisa LaFazia and Dr. Tong's sons, Brandon and Stephen, assisted in the clinical area, providing dental care. Dr. LaCap and the other three children, Tyler, Jason, and Lauren, worked hands on with young people distributing necessary items and toys to children in a local orphanage. We're so happy our families, both at work and home, had this opportunity to lend a helping hand in Costa Rica.
Giving Back to Our Veterans!
Bergenfield, NJ & Tappan, NY...Washington Dental Associates & Smile More Dentistry are giving back to Veterans and saying, "Thank you for your service!" this November!
"Veteran's Day is one of the most important days of the year. It is time to recognize and honor those who have served our country. Within the last few years, Nina, one of our wonderful hygienists, lost her cousin while he was serving our country. This is so heartbreaking.
We support and appreciate every man and woman who served our country in the past, present and future," says Dr. LaCap.
They start saying, "Thanks" in early November with their Candy Buy Back Day on November 2nd. They will buy back children's candy and send it overseas to the troops through Operation Gratitude. Then on Veteran's Day, November 11th, all veterans including active, retired or former U.S. military can choose one free treatment (cleaning, filling or extraction). Veteran's can call them at their Tappan, NY location, 845-359-1763, to make an appointment for Veteran's Day treatment.
Also, they consider the month of November, "Their Veteran's Month," so any veteran during the month of November can get 30% off any dental treatment (excluding invisalign). Please provide them proof of service, a military or VA card, or discharge papers.
For questions or information about Veteran's Specials and other ways they give back to the community, the Doctors can be reached at 201-384-2425.