Dental Crowns – Bergenfield, NJ
Restore Your Smile with Dental Crowns
We want your dental repairs to improve your oral health and function without compromising your appearance. Broken, chipped, or heavily decayed teeth may require crowns for restoration. Crowns fit completely over injured teeth to protect, strengthen, and improve the appearance of the tooth. By comparison, when a full crown is unnecessary, but a filling wouldn't be sufficient, Dr. Tong or Dr. Lacap might recommend an inlay or onlay. These restorations fit into a damaged tooth, much like a filling, but they are made of the same solid material a dental crown in Bergenfield is crafted from. Keep reading to learn more about each procedure, and when they might be best for your smile.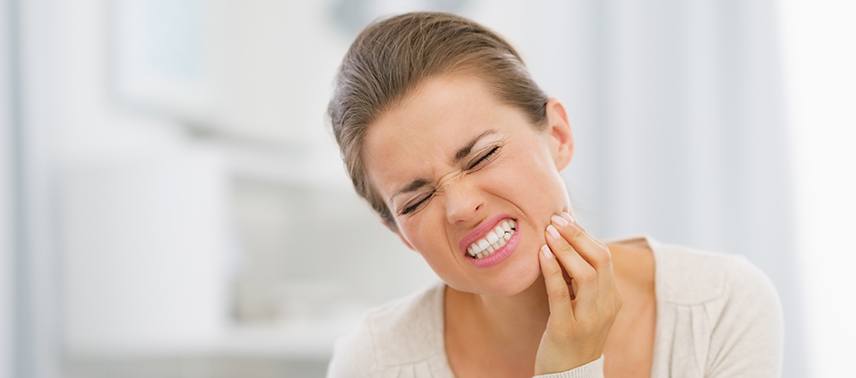 Why Choose Washington Dental Associates for Dental Crowns?
Same-Day Crowns With CEREC® Technology
Dedicated Team of Dentists With Decades of Experience
Evening & Saturday Appointments Available
How Is a Dental Crown Placed?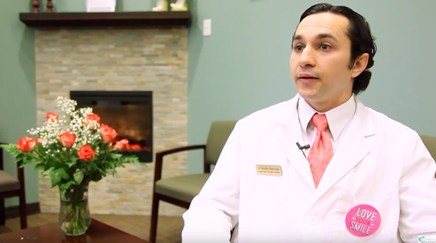 How Are Dental Crowns Made?"
If you need to have a dental crown, your dentist must first reshape the affected tooth to make room for the new restoration to be placed on top. A small amount of enamel will be removed until the tooth is the shape of a cone. Then, a digital scan of this prepared tooth will be captured, and the crown will be created (more on that process below). Once this step is complete and the crown is ready to be placed, your dentist will check to make sure it looks and fits just like it should. After you both agree that everything looks great, cement will be placed inside the crown and it will be seated on top of the tooth.
Benefits of Same-Day Crowns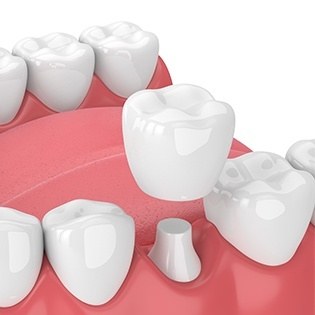 Our office offers a special approach for dental crowns. CEREC technology allows for a dental crown to be created and placed in the same appointment. In all, it usually takes about an hour to receive a natural-looking porcelain crown.
Some of the benefits of this method include:
You save sick time and vacation days from work when the procedure is completed in a single visit as opposed to two appointments.
There is no need for a temporary crown, which may look unnatural or be uncomfortable.
Same-day crowns are fully customizable to look just like your natural teeth.
The digital scanning technology used in the CEREC process is more comfortable and accurate than traditional impressions.
CEREC crowns can last just as long as those prepared in a separate lab.
Placing Inlays & Onlays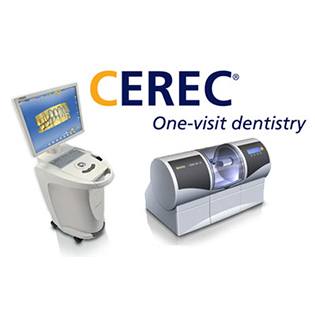 The two-step process for placing a crown, inlay, or onlay begins with tooth preparation and an impression. Dr. Tong or Dr. Lacap will place a temporary restoration on your prepared tooth while your impression is sent to the dental lab. A ceramist will create your crown, inlay, or onlay from ceramic, if possible, or gold, in some cases. At your second appointment, the dentist will affix the permanent restoration. Our practice employs the finest techniques and solid materials for all crowns, making it easy for us to turn flawed teeth into beautiful, strong smiles.
Schedule an Appointment Today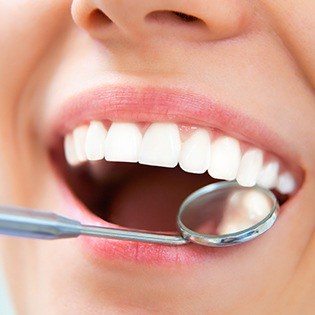 Whether you need a dental crown in Bergenfield or an inlay/onlay, you will find a beautiful, long-lasting solution when you visit our office for restorative dentistry! Contact Washington Dental Associates to schedule an appointment today.