How Dental Implants Work – Bergenfield, NJ
Replacing Missing Teeth with a Permanent Smile
The dental professionals at Washington Dental Associates know how important it is to maintain a healthy, complete smile. When a patient arrives with one more missing teeth, the goal is to not only create an aesthetically pleasing appearance but to also restore (and improve) their oral health. The good news is that we achieve these results with dental implants in Bergenfield. This superior method of tooth replacement has given patients a new outlook on life and helped them to say goodbye to their missing teeth for good! If you are ready to take the next step in improving your oral health, call our office to schedule a consultation.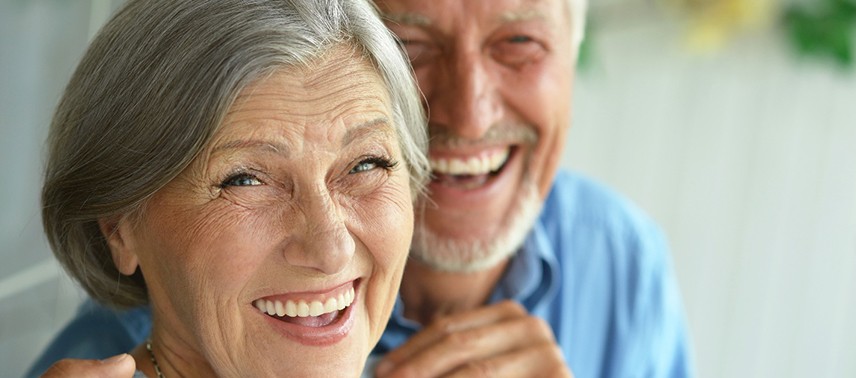 Why Choose Washington Dental Associates for Dental Implant Placement?
Start to Finish Procedure Completed Under One Roof
Customized Restoration to Match Your Smile
Evening and Weekend Appointments Available
Initial Dental Implant Consultation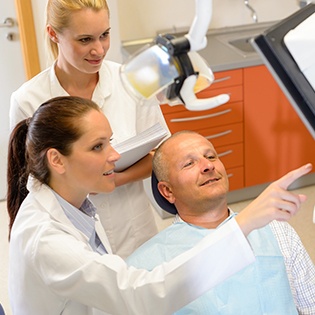 When you arrive for your initial consultation, you'll be greeted by our warm and welcoming staff. We'll escort you back to meet with one of our highly skilled dentists who will discuss the dental implant process. During this time, they will examine your mouth and review your X-rays to determine if there are any problem areas or if your jawbone is strong enough to support the weight of a dental implant.
Once it is determined you are qualified to move forward with this restorative method of tooth replacement, they will map out a treatment plan and provide a thorough estimate regarding the cost of your procedure.
If it is necessary for you to have pre-implant dental work because of gum disease or a weakened jawbone, these will be factored into the overall cost.
Dental Implant Surgery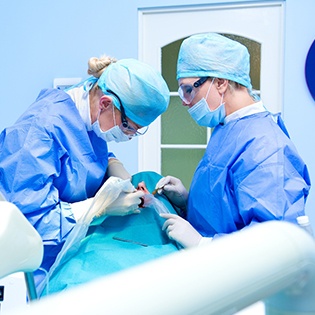 One of the great benefits of seeking treatment from Washington Dental Associates is that we can perform the entire procedure, from start to finish, all under one roof. There is no need for a referral! Not only does this make the process more comfortable and convenient, but our trusted dentists are right there to ensure every step is complete with precision.
To start, your dentist in Bergenfield will administer anesthesia before making an incision in your gum line. This will expose the bone area that will serve as the foundation for your dental implants. Carefully positioning and placing the implant, the surgical site will be stitched, and you will be sent home to heal.
Keep in mind, the number of incisions is depending upon how many implants you are having placed.
Dental Implant Osseointegration & Abutment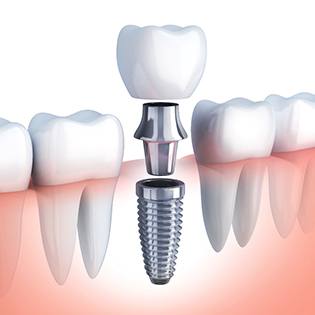 During your time at home, you will spend 3-6 months allowing the implants to fuse to your jawbone and surrounding tissues. This is a process known as osseointegration, and it must occur in order for your implant placement to be functional and successful.
Once you've fully healed, you'll return to our office to have a small appliance added to the top of your implant. Known as the abutment, this piece connects the implant to the custom restoration.
Placement of Dental Implant Restorations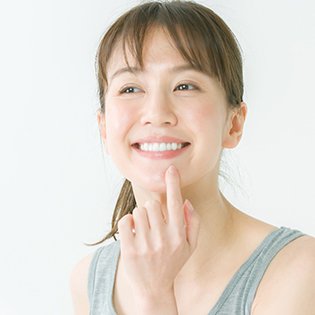 Whether you are receiving a dental crown, implant bridge, or implant-retained denture, placing your custom restoration will be the final step of the process. Dental lab technicians will create your prosthetic based on the digital scans provided by our dental team. This will enable them to match color, size, and shape, so your implant matches beautifully with the rest of your smile.