Cost of Dental Implants – Bergenfield, NJ
Preparing for Dental Implant Costs
The number one concern patients have when it comes to dental implant-supported tooth replacement will likely come as no surprise. The cost of treatment gives many patients pause, but despite the larger price tag, dental implants offer numerous benefits. For instance, patients with dentures could go through three sets of partial or full dentures in the twenty years that most dental implants last. For many patients, long-lasting dental implants are well worth the initial time and monetary investment. At Washington Dental Associates, we work with our Bergenfield patients to create a dental implant tooth replacement plan that restores their smile without breaking the bank.
Contact our office to find out more or schedule a dental implant consultation with our team. Keep reading to find out more about the potential costs associated with dental implant placement.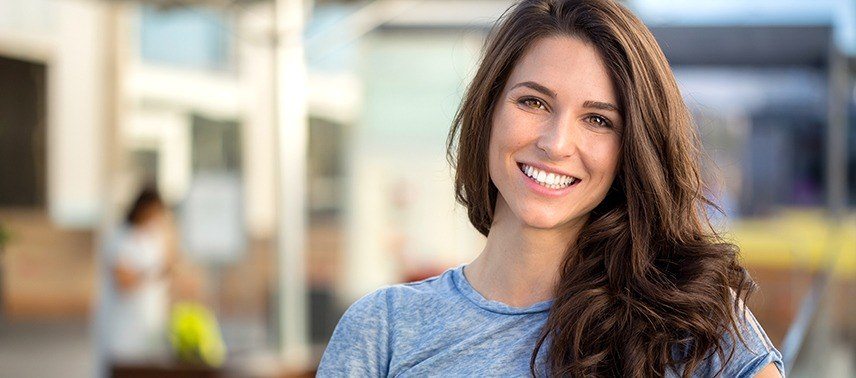 Why Choose Washington Dental Associates for Dental Implants?
Dental Implant Placement & Restoration in 1 Office
Replace A Single Missing Tooth, Multiple Teeth or An Entire Arch
Unhappy with the Results? You Get Your Money Back
The Cost of Dental Implant Posts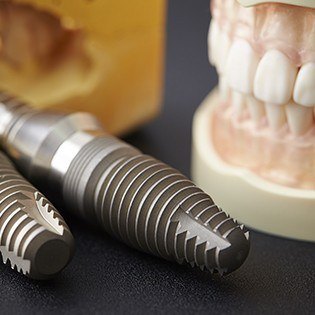 The most obvious expense associated with dental implant tooth replacement is the cost of the dental implant posts and their surgical placement. Your first dental implant will cost between $500 and $2000, depending on the material and manufacturer used. Many dentists still prefer to use the original Swedish titanium implants, as these solutions have shown time-tested success.
After the first implant, additional dental implant posts typically cost progressively less money. By having multiple dental implants placed at the same time, you'll also save money on the procedure and office visit. You may also need to consider the cost of dental sedation. Depending on the type of sedation, your dental or medical insurance may cover part of the cost of these treatments. Unfortunately, the bulk of dental insurance providers do not cover the cost of the dental implants themselves or their surgical placement, but in recent years, some forward-thinking providers have started to cover some of the costs of implant placement. We will work with you and your dental insurance provider to ensure you receive any available benefits.
Potential Preparatory Treatments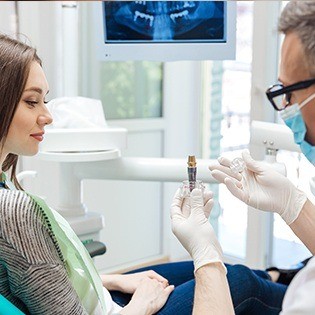 Before we even start the dental implant placement process, patients may need one or more preparatory procedures. Most often, patients may need to have one or more damaged or decayed teeth extracted to make way for the brand-new smile. Patients may also need to undergo a bone or soft tissue graft. These surgical procedures allow patients who might otherwise not be good candidates for implant restoration to receive this advanced treatment. By building up the supportive gum and bone tissues, prior to placing dental implants, these patients are much more likely to experience successful implant placement.
Costs of Replacement Teeth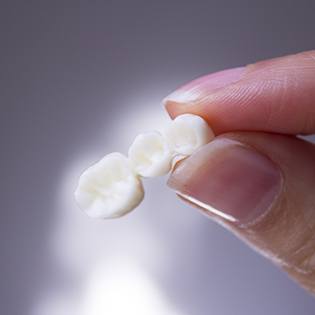 The replacement tooth or teeth will also impact the cost of your overall treatment. Luckily, most dental insurance providers offer coverage for part of the cost of these replacement teeth. From a single dental crown to a full denture, versatile dental implants can be used to support any number of replacement teeth. The cost of these restorations will need to be factored into the overall cost of treatment. In addition to the cost of the crown, bridge, partial, or full denture, you will also need to pay for the cost of any modifications necessary to attach the restoration to the dental implant post.