Dentist - Bergenfield, NJ
Meet Radhika Shah, DDS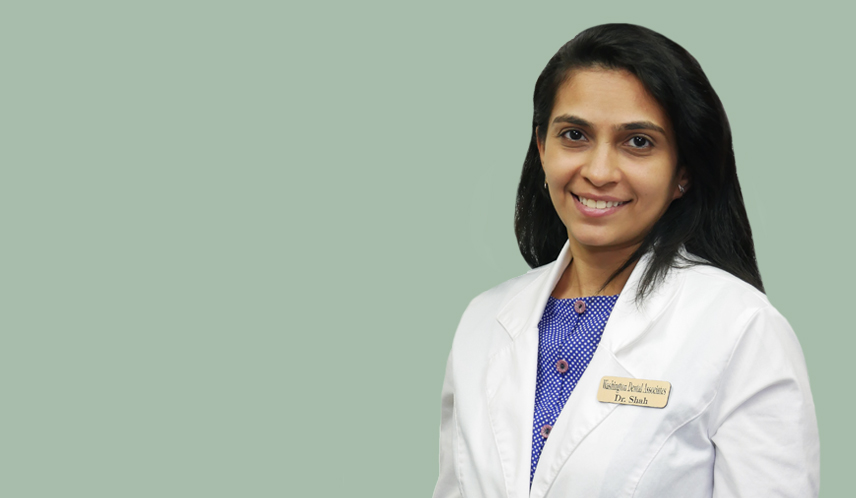 Get to Know Dr. Shah V. Radhika
As a dentist, Dr. Shah loves being able to make a positive difference in people's lives, as well as seeing such positive results from her work right away. This position also gives her the valuable opportunity to meet and learn about so many diverse groups of people. She hopes to welcome you in soon! To learn more about her, continue reading below.
Why Did You Decide to Become a Dentist?
Ever since she can remember, Dr. Shah has been interested in creative fields like sketching and painting. Her parents run a pharmacy store in India, which also led her to develop a lifelong fascination with medicine. When she was initially researching and evaluating potential career choices, she felt that the dental field would be a great fit, as it allowed her the opportunity to do skillful handiwork while also being a part of the medical field. Today, she feels certain that she made the right choice – she is genuinely very passionate about the work she's doing each day!
Where Did You Study Dentistry?
After initially attending college in India and practicing there for five years, Dr. Shah pursued her Doctor of Dental Surgery at the NYU College of Dentistry. Prior to that, she completed a preceptorship at Rutgers Dental School in oral medicine.
Outside of the Dental Office, What Do You Like to Do?
At home, Dr. Shah has a baby boy who keeps her and her husband on their toes. They're loving the journey of parenthood so far! She also spends her spare time doing creative artwork like painting and sketching, as well as cooking – she regularly looks for new recipes to try.
Dr. Shah also feel strongly about the plight of abandoned children in India. When she has time to travel, she enjoys visiting the orphanages and playing with the kids to lift their spirits.