Dentist – Bergenfield, NJ
Get to Know Dr. Andres Muñoz
Dr. Muñoz was raised in New Jersey. Dr. Muñoz is well known amongst his patients for his warm smile, being a great listener and most importantly his eye for details and chair side manners. Dr. Muñoz is grounded by empathy, backed by science and he has got an innate nature to place the patients needs first. Being bilingual has helped him deliver the best care to his patients by understanding their needs.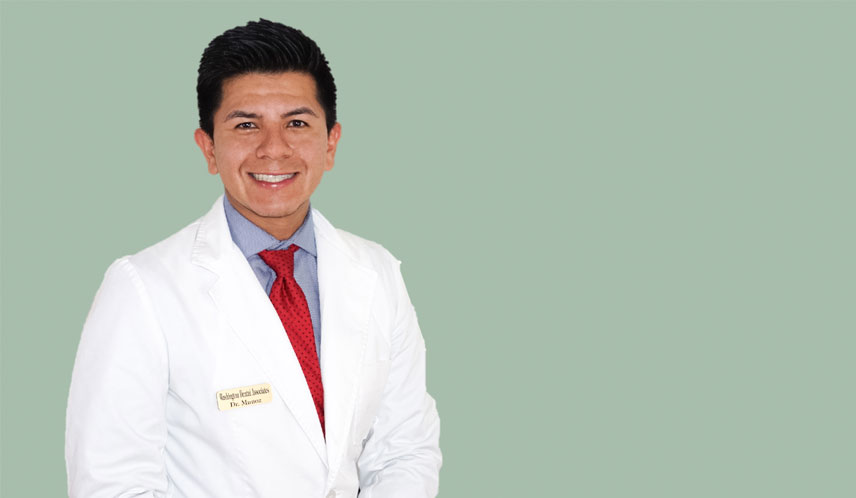 Why Did You Decide To Become A Dentist?
My mother, my inspiration, has been actively involved in the field of health care, and it's her kind disposition, commitment that reflects in me. I knew dentistry was my true calling where art meets care giving and what more do we need to set on a path that helps bring back lost smiles.
Where Did You Study Dentistry?
Dr. Muñoz graduated from University of Puerto Rico earning his DMD with 'Magnum Cum Laude' which stands for 'with high honors' in Latin. His drive to deliver excellent care didn't stop there. He joined the General Practice Residency at Rutgers University Hospital. He is currently attending a comprehensive training program in Implant Dentistry.
Outside Of Dental Office What Do You Like To Do?
I come from a big happy united family, where there is a get together almost every other weekend. I enjoy traveling and going on hikes with my loving wife Dr. A. Muñoz and our Pembroke Welsh Corgi, Willie.